"Absolutely superb! Brilliant writing, a daunting plan and unconscionable murders!"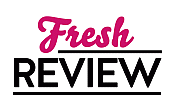 Reviewed by Audrey Lawrence
Posted August 30, 2017

The situation is dire and they are losing. No matter what they do, they cannot keep up with the tide of crime against them. They assess the situation from every angle, did the research, and hope that it will work. Nothing else they have been doing has worked for them. If this plan fails, it will be a total failure: heads will roll and they will all go down with it. Is it worth the risk? What choice do they have? Would they survive the trial? The end of a career?
After taking a quiet retirement to his lovely house in Three Pines, a quaint and hard to reach village in the south of Québec, Armand Gamache decides to take the top position in Quebec's police force as the Chief Superintendent for the Sûreté du Québec. He is determined to finish what he started. His actions as Chief have come under question and now he is sitting in a hot courtroom on a muggy hot July day in Montreal. Gamache certainly would prefer to be sitting in his garden with a glass of wine and chatting with his wife, Reine-Marie than sitting here in an uncomfortable situation. Can he defend actions taken or not taken?
GLASS HOUSES is the latest offering from the internationally renown and award-winning author Louise Penny and she has definitely written a top of the class mystery. GLASS HOUSES is sure to fully satisfy her legions of fans in many countries who have read her previous twelve books in the Armand Gamache series and have all been keeping their fingers crossed and hoping for another Gamache book.
Gamache is definitely back in good form! Maybe a little harder and determined; yet, still filled with compassion for those who need it. Another of Penny's many skills and talents is her ability to quickly develop her characters, so they instantly spring alive in the reader's mind-eye and are authentic to the culture of Quebec. Quite a number of the secondary characters from Penny's previous books are featured again along with new perspectives on their characters. I particularly relished the insights Penny gives her readers about Isabelle Lacoste, Jean-Guy Beauvoir and especially about the very unique and insightful, the zany Ruth Zardo and her ever present duck.
Similar to previous novels by LOUISE Penny, GLASS HOUSES is complete enough on its own as a wonderful mystery with many intriguing historical and literary connections that still can be read as a stand alone book as well as a continuation of the series featuring this terrific protagonist. Given that, as many of Penny's fans will attest, the story line is just so much richer and delightful if the reader has read at least a few of the previous books. For myself, just reading a line about a glance between two characters will bring back to my mind the whole story from an earlier book in the series. Personally, I recommend reading at least some of the more recent books to fully appreciate the relationships, skills and small flaws of the characters, so reading GLASS HOUSES will have richer meaning for you. But, do not let that stop you from picking up GLASS HOUSES even if it is the first time you discover a Louise Penny book - it still will be an incredible treat!
Penny's writing style is brilliant. It is easy to read, her words perfectly and vividly bring her stories to instant life and like others in the series, GLASS HOUSES has a complex plotline that belies its simplicity. Conversations flow naturally with seemingly unrelated references to art, poetry or philosophy that seamlessly further develop and enhance the development of the story. What I FOUND different in GLASS HOUSES is that the writing is tenser and, like an echo, reflective of the unease of the people in the village of Three Pines as they encounter the voiceless and unusual black robed character. Penny's writing also effectively mirrors the tension Gamache and his small team has as they strive to plan and stick to a goal to battle a much bigger and stronger foe fully funded by drugs and corruption.
Once I started GLASS HOUSES, I just could not stop reading from the first page to its surprising and unexpected ending. I just can't recommend Penny's books enough for anyone who loves a good mystery or enjoys the insights from police procedural books. So, don't miss out on the incredible story in GLASS HOUSES! It is yours to enjoy!
SUMMARY
When a mysterious figure appears in Three Pines one cold November day, Armand Gamache and the rest of the villagers are at first curious. Then wary. Through rain and sleet, the figure stands unmoving, staring ahead.
From the moment its shadow falls over the village, Gamache, now Chief Superintendent of the Sûreté du Québec, suspects the creature has deep roots and a dark purpose. Yet he does nothing. What can he do? Only watch and wait. And hope his mounting fears are not realized.
But when the figure vanishes overnight and a body is discovered, it falls to Gamache to discover if a debt has been paid or levied.
Months later, on a steamy July day as the trial for the accused begins in Montréal, Chief Superintendent Gamache continues to struggle with actions he set in motion that bitter November, from which there is no going back. More than the accused is on trial. Gamache's own conscience is standing in judgment.
In her latest utterly gripping book, number-one New York Times bestselling author Louise Penny shatters the conventions of the crime novel to explore what Gandhi called the court of conscience. A court that supersedes all others.
---
What do you think about this review?
Comments
No comments posted.

Registered users may leave comments.
Log in or register now!