"Getting hitched was never funnier."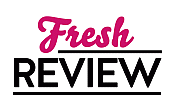 Reviewed by Sandra Wurman
Posted August 29, 2017

Welcome back to Shenandoah Falls and the Chapel Of Love series. HERE COMES THE BRIDE is book number three in a series that obviously stars brides. It wouldn't be a Hope Ramsay work of art if the characters weren't chock full of flaws and issues. And the interaction of all these fine folk is such fun to read. HERE COMES THE BRIDE follows in the wake of A CHRISTMAS BRIDE and reintroduces many characters met in the first two books. The first story was A FAIRYTALE BRIDE novella which set the stage and introduced a host of lovely characters that are destined to grow in this engaging series.
I don't often refer to characters with their surnames but in this series, it is necessary so that you can keep all the relations straight. You see a small town and close friendships there is a tight group of characters. HERE COMES THE BRIDE by Hope Ramsay centers on Laurie Wilson, Brandon Kopp, and Andrew Lyndon. The story starts on what should be a bright note -- the wedding of Laurie and Brandon who have been together for ten years. They share a lovely large of group of friends in common. So the wedding was a celebration of so many characters.
But then the atmosphere takes a severe turn for the worse when Brandon tells his bride as she meets him down the aisle that he needs to take a break, needs to have time to experiment. Brandon even has the nerve to tell Laurie that she needs to date. So the powers that be decide Laurie should take Brandon up on his suggestion and present her with quite a lineup of possible dates and dare we say, suitors. But the big problem is that Laurie see's Brandon defection as her fault in some ways. There was something lacking in their relationship even though on the outside none of that was apparent.
Andrew Lyndon is Brandon's best friend and of course was to be the best man. But when faced with the humiliating event unfolding before his eyes Andrew steps in and ferrets Laurie out of the ensuing chaos. Laurie and Andrew had always had an arm's length friendship due to their joint friend Brandon. Now things have definitely changed. Family members are getting involved. In fact, there is a huge amount of matchmaking going on. Andrew has been asked to see that Laurie recovers quickly from her wedding breakdown and faces the task of setting her up with dates -- hopefully with the possibility that Brandon will be aware and come to realize just what he gave up.
Matchmaking is an art. The Lyndon family and Laurie's father have really decided to flex their muscles. But you know in the end -- the heart wants what it wants.
Laurie is surrounded by a group of well-meaning girlfriends. Probably the one with the most absurd attitude toward men is Courtney who by the way is the town's party planner. Pretty interesting career choice for a woman who absolutely has no trust in men or relationship. Watching her deal with the last minute breakup leads to some of the best comic relief. You see Courtney has a list of what she calls the Ten Male Losers. Hard to disagree with someone who has done her homework. But in the end, Courtney will have to agree that for some there is that special someone. Hopefully, all the machinations of these well-meaning friends won't sabotage what could be the best man for Laurie.
HERE COMES THE BRIDE will make you smile and chuckle from beginning to end as Hope Ramsay weaves an interesting tale about successfully making that trip down the aisle. Everyone likes a happy ending and you won't be disappointed with what Hope Ramsay has up her sleeve.
SUMMARY
There goes the groom . . .
For Professor Laurie Wilson, planning her wedding to longtime boyfriend Brandon Kopp has been a whirlwind. But somehow, between all the cake tastings and dress fittings, she never imagined being left at the altar. In the aftermath, she does what any sensible woman would - she swigs champagne and considers keying his car. Until someone knocks on her door with a much better idea for revenge.
Best man Andrew Lyndon thinks Laurie's better off without Brandon. But Laurie's father - and Andrew's boss - isn't going to accept anything less than a reconciliation. And he's made it Andrew's problem to solve. So Andrew decides to make Brandon jealous by setting Laurie up on a string of "dates." After a couple of weeks, Brandon will be begging Laurie to take him back. But Andrew's plan works a little too well because suddenly he's the one falling for Laurie -- and planning a proposal of his own.
---
What do you think about this review?
Comments
1 comment posted.
Re: Getting hitched was never funnier.

Hope's books are the best! Thanks for the review.
(Kathleen Bylsma 3:42pm September 12)
Registered users may leave comments.
Log in or register now!