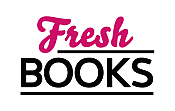 Great new reads in September
"Sometimes, adulting is the toughest job of all"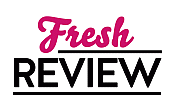 Reviewed by Monique Daoust
Posted August 29, 2017

Romance Erotica Sensual | Romance Contemporary
Margot McCleery and Bentley Wellington had been best friends when an accident changed their lives. Ten years later, Margot is a reclusive and successful romance novelist, while Bentley is your average wealthy playboy about town, wasting his life away having sex with women who want his money, and he couldn't care less because these women won't ask anything more from him. Margot and Bentley haven't seen each other in all that time, but that is about to change as their respective grandparents have conspired to reunite them when Margot's grandmother won Bentley at a bachelor's auction. Both are livid, and Margot literally and figuratively slams the door in Bentley's face.
Rachel Van Dyken is a very versatile author, and I know and love her best for her goofball characters and her zany screwball comedies, which is what I expected from this book and the blurb. I was somewhat taken aback by the heavy tone and themes exploited in THE PLAYBOY BACHELOR, however, this is not a criticism but merely stating a fact, in case the reader might be expecting something light and fluffy. THE PLAYBOY BACHELOR is a mesmerizing story of two broken, insecure and lonely people who try to cope as best as they know with crippling guilt issues, and who have chosen very different avenues to do so. Bentley is a jerk, he knows it, and he owns it to a point. He is terrified of coming face to face with the woman he knows he hurt badly, but he doesn't know the extent of which she has suffered all that time, and not only because of him. Margot is bitterly resentful, and for once her animosity is justified, but Bentley had one heck of a good reason for his behavior, which very few people know. Margot's anguish is apparent, while Bentley hides behind his bravado; he still can't deal with his appalling behavior, and this is the type of situation where it's easy to point a finger, but makes one wonder how one would have dealt with the situation, if one is being honest with oneself. Margot and Bentley are at first, and for a long time, truly nasty to each other, so much it hurts, and for a charmer, Bentley can really put his foot in his mouth at the worst times.
THE PLAYBOY BACHELOR is far from a laugh-out-loud read, but it is a very insightful look at two people who have not been able to cope successfully at what life threw at them. There were a couple of things that bothered me a bit. The first one is not exclusive to Ms. Van Dyken, and I worry that it might be a new trend: a hero who brags openly of his sexual exploits to the heroine, who seems to find it seductive. Personally, it would turn me off; I find it rude, but then again, Bentley is a thoughtless jerk. The second hiccup is more complicated. As I mentioned, THE PLAYBOY BACHELOR is a serious story, heavy on psychological drama, and as you know from the start, being a romance you expect the couple to get together at some point. But I found the mood shift after the first sex scene somewhat disconcerting: suddenly, Bentley and Margot's relationship seems to be all hunky-dory, and it felt like too much happened too quickly and too easily, however it became apparent later on how and why this had occurred, but still it felt strange at the moment it did.
Rachel Van Dyken demonstrates with THE PLAYBOY BACHELOR that she can do serious and deep with the best of them, and I expect the next book, about Brant -- Bentley's twin -- to be as riveting as this one. Brant is one of the very few secondary characters in this book, and he is quite intriguing. The author always writes terrific characters, such as the brash elder Wellington grandfather, who is dating the formidable Nadine Titus -- introduced in THE BACHELOR AUCTION, as well as Margot's slightly ditzy grandmother. Margot and Bentley have so many layers, so many secrets, and so much to overcome, and all this along with Ms. Van Dyken's flawless writing, make THE PLAYBOY BACHELOR a very intense, powerful and satisfying read that will have your heart aching in places, and wanting those two characters to be happy again.
SUMMARY
She's no Sleeping Beauty. And he's definitely no prince . . .
Margot McCleery could have lived her whole life without seeing Bentley Wellington again-her ex-best friend and the poster boy for Hot, Rich Man-Whores everywhere. But Margot's whiskey-augmented grandmother "buys" Bentley at a charity bachelor auction, and now suddenly he's at her door. Impossibly charming. Impossibly sexy. And still a complete and utter jackass.
Bentley's just been coerced by his grandfather to spend the next thirty days charming and romancing the reclusive red-haired beauty who hates him. The woman he abandoned when she needed him the most. Bentley knows just as much about romance as he knows about love-nothing. But the more time he spends with Margot, the more he realizes that "just friends" will never be enough. Now all he has to do is convince her to trust him with her heart . . .
---
What do you think about this review?
Comments
No comments posted.

Registered users may leave comments.
Log in or register now!