"So suspenseful it will keep you up at night!"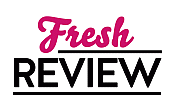 Reviewed by Patti Loveday
Posted August 28, 2017

EMMA IN THE NIGHT is a psychological thriller and caught my attention from the first page drawing me into a very suspenseful read that I just could not put down! The story centers around two sisters: Emma who is 17 and Cass who is 15. One night they both disappear without a trace. Then three years later Cass returns but Emma doesn't. This sudden reappearance causes a lot of drama and even gets the attention of the FBI all of whom believe that Cass's story is very far-fetched. This is the part where things really get interesting and very suspenseful because Cass and her mom are not very reliable and are known for not always being so honest. The question still remains...where is her sister?
The investigation begins with the FBI, Forensic Psychiatrist and Agent Winters. Winters' main area of focus is personality disorders and specifically, narcissism. The doctor/agent digs deep into Cass' family and history digging up many unknowns. I do not want to give too much away because this is truly a remarkable read that is so suspenseful it will keep you wide awake at night jumping at any noise you hear.
Walker writes a remarkable terrifying novel that will have you second guessing who done it and why. The setting is equally as dark and unknown as the plot line which takes you on such a roller coaster ride of emotions. You will be on the edge of your seat unable to sit still because of the sheer suspense of what is waiting on the next page. EMMA IN THE NIGHT is a perfect read if you love suspenseful thrillers.
SUMMARY
One night three years ago, the Tanner sisters disappeared: fifteen-year-old Cass and seventeen-year-old Emma. Three years later, Cass returns, without her sister Emma. Her story is one of kidnapping and betrayal, of a mysterious island where the two were held. But to forensic psychiatrist Dr. Abby Winter, something doesn't add up. Looking deep within this dysfunctional family Dr. Winter uncovers a life where boundaries were violated and a narcissistic parent held sway. And where one sister's return might just be the beginning of the crime.
---
What do you think about this review?
Comments
No comments posted.

Registered users may leave comments.
Log in or register now!