"Who murdered the popular professor?"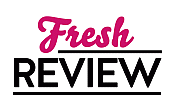 Reviewed by Debbie Wiley
Posted August 26, 2017

Officer Miranda Rader turned her life around after one very scary night when she was fifteen years old. She intended to leave the small-town way of life in Louisiana, but instead she straightened up her wild teenage ways and became known for her honesty and integrity. Never again would someone doubt her word. Unfortunately, a murder case lands in her lap that has is bringing up all of those long-forgotten memories. Could the murder of a well-loved college professor somehow tie into Miranda's path? Now Miranda's own honesty is in question and she'll have to find out who is behind the murder or risk losing everything she's worked so hard to gain.
I've always had a soft spot for characters who face trauma and survive, never mind ones who must stand alone to do so. Consequently, it's no real surprise that I love Miranda and her spunk in the face of adversity. Her back story is heart-wrenching as Erica Spindler does a great job weaving together the past and the present. In fact, my only complaint is that THE OTHER GIRL isn't the first in a series featuring Miranda as she's exactly the sort of character I want to visit with over and over again.
I can't believe I've never read Erica Spindler before! THE OTHER GIRL is a spectacular thriller that kept me up far too late as I just had to know what would happen next. I was in a huge reading slump and THE OTHER GIRL kicked me right out of that slump as it demanded my attention. Thrills, chills, and even a few tears were shed as Erica Spindler crafts one heck of a good story. I'll definitely read more of her books in the future!
SUMMARY
From the New York Times bestselling author of Justice for Sara and The First Wife Erica Spindler comes The Other Girl, a chilling new thriller about a ritualistic murder of a college professor that sends a small town cop back into the trauma she thought she'd put behind her.
A horrific crime. One witness—a fifteen year old girl from the wrong side of the tracks, one known for lying and her own brushes with the law.
Is it any surprise no one believed her?
Officer Miranda Rader of the Harmony, Louisiana PD is known for her honesty, integrity, and steady hand in a crisis—but that wasn't always so. Miranda comes from the town of Jasper, a place about the size of a good spit on a hot day, and her side of the tracks was the wrong one. She's worked hard to earn the respect of her coworkers and the community.
When Miranda and her partner are called to investigate the murder of one of the town's most beloved college professors, they're unprepared for the brutality of the scene. This murder is unlike any they've ever investigated, and just when Miranda thinks she's seen the worst of it, she finds a piece of evidence that chills her to the core: a faded newspaper clipping about that terrible night fifteen years ago. The night she'd buried, along with her past and the girl she'd been back then. Until now that grave had stayed sealed…except for those times, in the deepest part of the night, when the nightmares came: of a crime no one believed happened and the screams of the girl they believed didn't exist.
Then another man turns up dead, this one a retired cop. Not just any cop—the one who took her statement that night. Two murders, two very different men, two killings that on the surface had nothing in common—except Miranda.
---
What do you think about this review?
Comments
1 comment posted.
Re: Who murdered the popular professor?

Great review and am lookingforward to reading this! Thanks!
(Kathleen Bylsma 4:07pm August 28)
Registered users may leave comments.
Log in or register now!