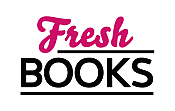 Fall in love with June books!
"Shana Galen remains the Queen of Historical Romantic Suspense"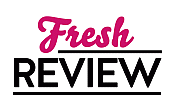 Reviewed by Monique Daoust
Posted August 24, 2017

Lady Gabrielle McCullough had to resort to theft to pay her late husband's huge gambling debts, and while at the Duke of Beaumont's ball, she was to pinch a necklace but the valuable piece of jewelry has been snatched by Lord Ramsey Sedgwick! Once upon a time, Gabrielle thought Ramsey would ask for her, but he did not and Gabrielle married his best friend instead. Ramsey has problems of his own, at least as bad as hers, or he wouldn't be doing this either. Gabrielle surmises she will have to steal back the necklace from Ramsey, but before she is able to do anything about it, Gabrielle is drafted by the Scarlet Pimpernel to help smuggle a French Comtesse out of Paris.
I have been a fan of Shana Galen's for years, I was eagerly anticipating this book -- if only for the gorgeous cover -- and Shana Galen has done the impossible with TRAITOR IN HER ARMS, which is absolutely magnificent. TRAITOR IN HER ARMS is set during the French Revolution, and the amount of research the author has done is simply astonishing, and the author's sumptuous prose paints a vivid portrait of the horror and despair that defined this terrible time in France.
TRAITOR IN HER ARMS is not a book with a lot of romance where a few tidbits of history are thrown in and a couple of spurts of action add some excitement; this is the real deal. The story is highly structured where the historical context is inseparable from the romance, where the drama feels all too real, where doubt, heartbreak, and love all come into play. The book is evenly paced, rife with drama, and a few times, I feared that a happy-ever-after for Gabrielle and Ramsey was not in the cards for them. In fact, Ms. Galen has crafted such a superb atmosphere that I was reminded of Victor Hugo. There are numerous secondary characters, every one fascinating and engaging, which makes me think that there could be many, many installments in The Scarlet Chronicles series because there is a lot still to be told.
TRAITOR IN HER ARMS was an ambitious endeavor. Coupling a passionate and believable romance against the background of the French Revolution, and as accomplished an author as I've always known she is, Shana Galen exceeded all my expectations. TRAITOR IN HER ARMS is not fluff, and it has a feeling of such authenticity that I felt that this is a story that could really have happened. TRAITOR IN HER ARMS is a monumental triumph and the first book of what will be an unforgettable series. I do believe that Shana Galen has penned a timeless classic.
SUMMARY
Two morally compromised souls wage a battle of wits—and seduction—against the backdrop of the French Revolution in this thrilling romance from bestselling author Shana Galen.
After her late husband leaves her in debt to some dangerous people, Lady Gabrielle McCullough is forced to become a thief. In the intervening years, her skills have not gone unnoticed. After being recruited by the Scarlet Pimpernel, the mysterious do-gooder spiriting aristocrats out of revolutionary France, Gabrielle crosses the Channel for the most daring mission of her life. Accompanying her is the Earl of Sedgwick, a thief in his own right and an enticingly masculine presence. The man is not to be trusted—nor is Gabrielle's body when he's near.
Ramsey Barnes would not say he is an honorable man. His whole life has been based on a lie; why change now? Although it pains him to deceive the tantalizing Gabrielle, he's working toward an altogether different objective: unmasking the Scarlet Pimpernel. If Ramsey fails, his blackmailer will ruin him. But when Ramsey's confronted with the carnage of the Reign of Terror, he seeks refuge in Gabrielle's heated embrace. Now he faces a terrible choice: betray the woman who's stolen his heart—or risk losing everything.
---
What do you think about this review?
Comments
No comments posted.

Registered users may leave comments.
Log in or register now!