"Hot, sexy and full of passion! A Western romance you'll love!"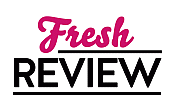 Reviewed by Patti Loveday
Posted August 22, 2017

Romance Western | Romance Contemporary
KISS MY BOOTS by Harper Sloan is the second book in the Coming Home series and a romantic Western. This book is all about second chances, do overs, mending broken hearts and correcting the wrong that was done while growing up.
Sometimes things seem good at the time but you look back and realize what you have done wrong. Some people just choose the wrong path and live a life with regrets. I like how this book is full of hope, faith and the courage to correct your wrongs. The main characters are Quinn (Maverick's sister from the first book in the series) and Tate who is returning home after leaving many years ago.
The two shared many summers together in Pine Oaks, Texas growing up from the time they were eleven years old. They were inseparable until they each turned eighteen. While they both had different family lives, their friendship grew into love becoming even more intense as they grew older. This first love they shared was full of promises and hope. Then one-day Tate just up and left without an explanation or goodbye for Quinn. The unexpected leaving of Tate caused Quinn's heart to break and left her devastated. Can nine years apart cool down this intense love they once shared or will it only ignite the flames?
Sloan writes with such a creative and unique way that makes you want to visit Pine Oak, Texas. The setting is well thought out and together with the plot line it makes for a romantic summer read. You can easily read this book as a stand-alone because it features different characters with a truly romantic story line and a hint of western flair that we all love. I really enjoyed reading KISS MY BOOTS. I look forward to reading more from Harper Sloan and the Coming Home series.
SUMMARY
In this second of the sultry, Western-set Coming Home series from New York Times bestselling author Harper Sloan, Quinn Davis might finally have a shot at her own happily-ever-afteróbut will she let love in, or will she tell it to go ahead and kiss her boots?
Quinn Davis prefers to live her life quietly. Sheís the stereotypical tomboy with two overprotective big brothers who have always been there to protect her, especially from devilishly handsome cowboys with silver tongues. That is, until Tate Montgomery comes riding into town. Their first meeting, however, is far from something out of a fairy tale and only further convinces Quinn that men arenít worth her time.
The only place Tate Montgomery ever truly felt at home growing up was during the long, sweltering summer months he spent at his Gram and Pawís farm in Pine Oak, Texas. Now, Tate has returned to his childhood sanctuary seeking a fresh startóbut if heís being entirely honest, heís not just back for the wranglers and Stetsons. During those summers, Quinn was a friend-turned-young-love who Tate lost when life threw him a curveball and he cut all ties to his past; but all it takes is one glance at the raven- haired beauty he did his best to forget for him to realize just how much heís been missingÖ.
---
What do you think about this review?
Comments
2 comments posted.
Re: Hot, sexy and full of passion! A Western romance you'll love!

Thanks for the review. I'll be looking for this book.
(Kathleen Bylsma 7:13pm August 23, 2017)
hacked by sinsi adam tht
(Sara Wilson 8:19pm August 24, 2017)
Registered users may leave comments.
Log in or register now!