"Where is Emma?"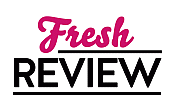 Reviewed by Debbie Wiley
Posted August 18, 2017

Three years ago, Cassandra and Emma Tanner disappeared, leaving behind no trails for the police or their parents to follow. Now, Cass has returned home, demanding that they help her find Emma. Cass provides her parents, FBI Forensic Psychiatrist Dr. Abby Winter, and FBI Special Agent Leo Strauss with a very detailed account of her captivity and escape from a small, somewhat off-the-grid island where she claims Emma remains. Can Emma be found after all these years?
I'm very picky about books featuring mental health professionals as all too often they are presented in an unpleasant light. However, Wendy Walker does a beautiful job at presenting Abby professionally and personally. Abby isn't blind to her own issues as she tries to navigate through Cass's rather outlandish story and her own knowledge of their family dynamics. In fact, Wendy Walker's portrayal of Abby is one of my favorites of any psychiatrist I have read- minus the disparaging comment about professionals with MSW degrees, that is.
Cass is an intriguing narrator for the story. Her tale is bizarre, even as we know right up front that something is severely amiss. Her attention to details and her calm demeanor only accentuate the horror we start to feel about her family life. I cringed every time she referenced her mother as Mrs. Martin, but that was only the tip of the iceberg as Wendy Walker has quite an emotionally disturbing and yet oh-so-compelling story for us!
Told through the alternating viewpoints of Abby and Cass, EMMA IN THE NIGHT draws the reader into the tumultuous and disturbing world of a narcissistic parent. Wendy Walker is quickly becoming one of my favorite suspense/thriller authors as I love her writing style. I can't wait to see where she takes us with her next book!
SUMMARY
One night three years ago, the Tanner sisters disappeared: fifteen-year-old Cass and seventeen-year-old Emma. Three years later, Cass returns, without her sister Emma. Her story is one of kidnapping and betrayal, of a mysterious island where the two were held. But to forensic psychiatrist Dr. Abby Winter, something doesn't add up. Looking deep within this dysfunctional family Dr. Winter uncovers a life where boundaries were violated and a narcissistic parent held sway. And where one sister's return might just be the beginning of the crime.
---
What do you think about this review?
Comments
No comments posted.

Registered users may leave comments.
Log in or register now!