"Masks cannot hide everything in this hockey romance"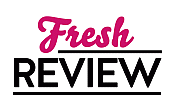 Reviewed by Sandra Wurman
Posted August 17, 2017

Romance Contemporary | Romance Sports
MAYBE THIS SUMMER by Jennifer Snow is a story about courage -- about getting out from behind a self-imposed mask so to speak. Everyone has something that makes them feel self-conscious and imperfect -- something they would prefer to remain unnoticed by the public -- hence the mask.
This mask takes many forms. In the case of the characters in MAYBE THIS SUMMER it is really a matter of getting comfortable with the new you -- your new normal. Perhaps not a perfect you but the one that just is. And that takes an enormous amount of hope, love and courage.
Paige knows firsthand how difficult it is to reveal your scars. She has sort of mastered a technique -- the art of camouflage with her turtlenecks, scarves and jackets. Outwardly Paige is an example of a cool self-confident young professional woman. On the inside, Paige can't get to the next stage -- the one where she can go out in public without her camouflage.
Owen can understand the need to hide scars but as a tough ex- Marine Owen sees things quite a bit differently. Scars are something you have to live with -- the alternative is something Owen saw in battle. And now Owen is beginning to face the next step in his career choices -- he calls it his third career. He wants more than just work -- he wants a family -- a woman to love and one that will finally see him. Owen without his hockey uniform, his Marine uniform and Bernie his Saint Bernard mascot disguise. Owen is hoping that woman is Paige. But he definitely has his work cut out for him.
MAYBE THIS SUMMER is a truly wonderful introduction to the Colorado Ice series by Jennifer Snow. MAYBE THIS SUMMER is a novella that is packed with memorable characters that capture your attention along with your heart with their engaging conversation and heartfelt dialogue. There's a sense of community in this albeit shortened story that seems to encourage you to revisit as soon as possible. MAYBE THIS SUMMER is a sort of NHL hockey tale and shows you a fabulous side to these hunky guys who skate more gracefully than many of us walk. I am definitely a hockey chick. Give me a good hat trick any day. Jennifer Snow's follow up to MAYBE THIS SUMMER qualifies as a great hat trick.
SUMMARY
Always a wingman . . .
Owen McConnell is used to being ignored. After all, it's only when he appears as the Colorado Avalanche's team mascot that he gets all the attention. When the costume is off, women tend to gravitate toward his famous hockey player friends. But after he meets lovely, damaged Paige Adams, he knows he can be the star player for her. She's raising funds for the hospital burn unit, and Owen's determined to help her out---and sweep her off her feet.
The burn unit has been near and dear to Paige's heart ever since the doctors helped her after a vicious attack. Yet the scars---both emotional and physical---haven't faded as much as she'd hoped. She's closed herself off from relationships, and the thought of opening up is terrifying. But Owen's sexy charm might be just the push Paige needs to start loving again.
---
What do you think about this review?
Comments
No comments posted.

Registered users may leave comments.
Log in or register now!