"A very suspenseful read that keeps you riveted until the end!"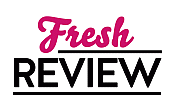 Reviewed by Patti Loveday
Posted August 17, 2017

Inspirational Mystery | Suspense
DARK DECEPTION is the second book in the Defenders of Justice book series and is a romantic suspense novel. I enjoyed reading this powerful and intense novel about a serial killer who is on the loose and a US Marshal who is sworn to protect and serve. Mehl is a brilliant writer that creates a dramatically suspenseful plot line with an exceptionally interesting group of characters. The combination of the two heighten the tension and help contribute to the helpless feeling that you will experience as you read this novel. A thrilling roller coaster of a read with lots of twists, turns and an unexpectedness of what is just around the next corner. You will be on the edge of your seat with just enough romance to make you long for more.
While DARK DECEPTION is the second book in the Defenders of Justice series, it can be read as a standalone novel. I read this book in one six- hour sitting because I just could not put it down. I was so drawn in that I had to know what was going to happen next and how it would end. One of the main characters is Kate and you will fall in love with her instantly. She has a big heart with a desire to protect, serve and survive. She is a force of nature. While Tony is a hero in his own right but when you combine the two sparks fly and drama entails. Overall, I found this to be an outstanding read that will leave you on the edge of your seat with your heart pounding. I can't wait to read more in this series and more from this author. A true must read for any lovers of romantic suspense novels.
SUMMARY
New Edge-of-Your-Seat Read from an Established Romantic Suspense Author
Kate O'Brien has been leading a quiet life in small-town Shelter Cove, Arkansas, for the past four years when her past suddenly comes roaring back to life. Four years ago, she and her twin sister were attacked by an elusive serial killer. Only Kate survived, and it was her drawing of the attacker--along with some last-minute evidence--that convicted the suspect.
She's been in witness protection ever since, but new evidence suggests the convicted man isn't the murderer and she's been subpoenaed to testify in the new trial. Nervous about the risk, she'll only agree if the same marshal who protected her during the original trial escorts her to St. Louis.
Deputy U.S. Marshal Tony DeLuca accepts the assignment to bring Kate to the trial, remembering how her strength impressed him. While in Shelter Cove, however, he gets a call from his chief, advising them to stay in Shelter Cove until a new development in the case can be straightened out. But when Kate's safety is threatened, Tony must race against the clock to keep her alive and put this ugly case to rest before anyone else gets killed.
---
What do you think about this review?
Comments
1 comment posted.
Re: A very suspenseful read that keeps you riveted until the end!

Now this is a review! Thanks! Shelved on Goodreads.
(Kathleen Bylsma 12:55pm August 19, 2017)
Registered users may leave comments.
Log in or register now!