"Is she on earth, in heaven or hell?"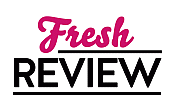 Reviewed by Sharon Salituro
Posted August 16, 2017

Young Adult Fantasy | Young Adult Suspense
Echo is sixteen years old and has a great life. At least that is what she thinks until one day she wakes up in an orphanage. Echo is totally confused as she knows that she is not an orphan. Echo has a mother and father and now her goal is to find out why is in an orphanage.
At first, Echo stays by herself. One of the other orphans Cole is trying to help her out and explain just why she is there. The strange part about this orphanage is that Echo eats like crazy but never feels that she is full. Cole tells her that he will help her get out. So one night Cole shows her the way and Echo escapes. Echo runs to her family home, but it has yellow police tape across the front door.
As Echo enters her home, she knows that something is very wrong. Who was murdered, was it her mom and dad? Just as Echo is about to leave, her mom and dad drive home. Now Echo is really confused as to what is going on. Echo calls out to her parents but gets no response. Finally, everything falls into place; she is the one who is dead, but she just doesn't know why.
When Echo returns to the orphanage, Cole explain to her that they are in limbo. The main reason is that these are souls that have no idea why they were killed. Cole goes on to tell her that the only way they can be free and move on is to solve their own murders. Once you solve your murder and have some revenge, you can then go on to the next place, which would be heaven.
So as a person that believes in angels, BAD GIRL GONE by Temple Mathews really got me thinking. Of course when I was younger, I knew you either went to Heaven or Hell. Temple writes about another place, where you are just in limbo. I know people who are murdered want to get some kind of revenge on their murderer.
Temple also makes you put yourself into their lives. This is Temple's first book, and I hope not the last one. Temple is also known for as a screenwriter. BAD GIRL GONE also show s the grief that the family goes through when someone is murdered. Of course, it is the same when a loved one dies.
I will be looking forward to more of these books.
SUMMARY
Sixteen year-old Echo Stone awakens in a cold sweat in a dark room, having no idea where she is or how she got there. But she soon finds out she's in Middle House, an orphanage filled with mysteriously troubled kids.
There's just one problem: she's not an orphan. Her parents are very much alive.
She explains this to everyone, but no one will listen. After befriending a sympathetic (and handsome) boy, Echo is able to escape Middle House and rush home, only to discover it sealed off by crime scene tape and covered in the evidence of a terrible and violent crime. As Echo grapples with this world-shattering information, she spots her parents driving by and rushes to flag them down. Standing in the middle of street, waving her arms to get their attention, her parents' car drives right through her.
She was right. Her parents are alive—but she's not.
She's a ghost, just like all the other denizens of Middle House. Desperate to somehow get her life back and reconnect with her still-alive boyfriend, Echo embarks on a quest to solve her own murder. As the list of suspects grows, the quest evolves into a journey of self-discovery in which she learns she wasn't quite the girl she thought she was. In a twist of fate, she's presented with one last chance to reclaim her life and must make a decision which will either haunt her or bless her forever.­­­­
---
What do you think about this review?
Comments
No comments posted.

Registered users may leave comments.
Log in or register now!