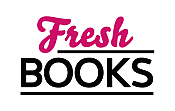 Spring flowers, great May books to enjoy!
"Amazingly Well Crafted Characters, Stellar Writing and Highly Original!"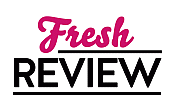 Reviewed by Monique Daoust
Posted August 13, 2017

What a fantastic, astonishing, astounding, fabulously wonderful book this is! You will forgive me this breach of decorum, but THE DUCHESS DEAL is that good!
Back from the war and monstrously scarred, the Duke of Ashbury has only one thing in mind, besides hiding, that is. He will take care of his title and his estates, and he will need a respectable wife, who will be able to give him an heir, and nothing else. Just as Ashbury was writing his solicitors, a woman steps in his salon wearing the most atrocious wedding gown he has ever seen. The gown was to be worn by the woman Ashbury was set to marry, but so disgusted was she, that she couldn't go through with the wedding, and Emma Gladstone is the seamstress who has fashioned the dreadful dress, that still hasn't been paid for. Emma desperately needs the money or she will be out in the street. Unlike everybody else, Emma doesn't recoil in revulsion, she's pretty, and after a few moments, Ashbury judges her to be sufficiently educated. She fits his requirements, she needs the security, and Emma also needs to help someone, so it's a deal.
Tessa Dare took the old dusty trope of a marriage of convenience -- still one of my favourites in historical romance -- and turned it into one of the most satisfying books of the year. Ashbury is wild, arrogant, borderline rude, and insufferable, and how pray tell does an author make us care about such a pompous ass? Ask Tessa Dare! The author has created an exceedingly complex, charismatic, mesmerising character that defies any stereotype above-mentioned. It is a veritable tour de force from the author that I never disliked Ashbury, and this is because of Ms. Dare's phenomenal writing skills, where a microscopic line separates the believable from the utterly implausible, and also because I viewed him through Emma's eyes. Not as woman whose heart bleeds at his scars and obvious hurt, but merely as the other half of what is a business arrangement. Not much fazes her, she takes it one day at a time; her own sense of humour help her see him for what he is: full of bravado, although he does baffle her.
I will admit here to often skimming sex scenes, because same old-same old -- and I devoured those in THE DUCHESS DEAL because they are splendidly sensuous and serve a distinct purpose, not the usual "I love him in spite of his scars/She will never love me because of my horribly scarred body", but for the characters to really get to know each other, and for her to call him on his sometimes ridiculous behaviour.
Ms. Dare's prose is brilliant, the dialogues are insanely witty, the secondary characters are (almost!) as captivating as Emma and Ashbury, be it a cat whose temper nearly matches the duke's, Emma's newly found rather eccentric friends, or the imperturbable butler Khan, whose interactions with Ashbury elicited a few bouts of wild giggles. Emma and Ashbury also had a memorable row that was one of the most realistic I have read in quite some time. THE DUCHESS DEAL will definitely be on my top- ten books this year. This better be the first book in a series, otherwise I will never forgive Tessa Dare. I cannot recall having read a book this length so quickly because THE DUCHESS DEAL is simply dazzlingly brilliant, an utter delight!
SUMMARY
When girl meets Duke, their marriage breaks all the rules…
Since his return from war, the Duke of Ashbury's to-do list has been short and anything but sweet: brooding, glowering, menacing London ne'er-do-wells by night. Now there's a new item on the list. He needs an heir—which means he needs a wife. When Emma Gladstone, a vicar's daughter turned seamstress, appears in his library wearing a wedding gown, he decides on the spot that she'll do.
His terms are simple:
- They will be husband and wife by night only.
- No lights, no kissing.
- No questions about his battle scars.
- Last, and most importantly… Once she's pregnant with his heir, they need never share a bed again.
But Emma is no pushover. She has a few rules of her own:
- They will have dinner together every evening.
- With conversation.
- And unlimited teasing.
- Last, and most importantly… Once she's seen the man beneath the scars, he can't stop her from falling in love…
---
What do you think about this review?
Comments
No comments posted.

Registered users may leave comments.
Log in or register now!