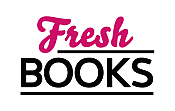 New Year, New Books to love in January
"Sandman Slim has to fight his way to get back to the living..."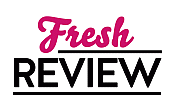 Reviewed by Magdalena Johansson
Posted August 9, 2017

Thriller Paranormal - Supernatural | Fantasy
Urban Fantasy is a favorite genre of mine and the Sandman Slim series felt like just the series for me. Now, this is book nine and perhaps it's not wise to start a series with a book so far along, but I have never been wise when it comes to books and I often read books out of order. And, for the most part, does it work. THE KILL SOCIETY is one of those series that did work. However, I will admit that it perhaps would have been easier to understand what was going on and especially know who is who, and their history if one reads the books from the beginning. But, I discovered, as I often do that all the mentioning from past events only makes me more curious to read the previous books.
THE KILL SOCIETY starts with a dead Sandman Slim. He has been to both heaven and hell previously, but now has he been truly killed and ended up in Tenebrae, home of the lost dead. His only thought is to get back home, or rather get back to life and then home. But, then he happens to run into a caravan with several lost souls on a mysterious crusade led by the ruthless Magistrate. And, he decided to travel with them since he is alone and have no way of getting home and he also wants to know what their goal is...
Think Mad Max in hell, at least that how I pictured this book's setting, and I mean the old movies with Mel Gibson and not the new one that I haven't seen yet. And, add angels to the mix since poor Sandman Slim has a bounty on his head thanks to them. I found THE KILL SOCIETY to be an interesting book to read. I quite liked this story about a place where the dead wanders, a desolate landscape with no way of escaping and then one man arrives and causes havoc. I have a feeling that Sandman Slim quite often causes havoc. The book's pace felt a bit off now and then, but I quite liked the last part of the book, when everything started to fall into places, the truth is revealed about the Magistrate, etc.
Will Sandman Slim get back to the living? I guess you have to read the book to find out. But, if you haven't read this series, then starting from the beginning will probably be smart. I know I will try to get the first book to read. But, I'm also looking forward to reading the next book after this one when it's published!
SUMMARY
Sandman Slim returns in this stunning, high-octane ninth thriller in the series, filled with the intense, kick-ass action and inventive fantasy that are the hallmarks of New York Times bestselling author Richard Kadrey.
Sandman Slim has been to Heaven and Hell and many places in between, but now he finds himself in an unknown land: the far, far edge of the Tenebrae, the desolate home of the lost dead. Making his way inland with nothing but his unerring instinct for trouble to guide him, he collides with a caravan of the damned on a mysterious crusade, led by the ruthless Magistrate. Alone and with no clue how to get back home, he throws in with this brutal bunch made up of human souls, Hellion deserters, rogue angelsóand Father Traven.
Slim didnít land in Tenebrae by chance. His little stunt of trying to open Heaven has set off a tsunami across the universe. Now, the afterlife is falling apart because of the ensuing warfare. And when Heaven finds out Slim is close by, the angels put a fat bounty on his head.
Itís one thing to ride with a ferocious criminal pack across the treacherous plainsóitís another to do it when everyone in the land of the dead is itching to keep you there permanently. But Slimís not too worried. Heís been fighting cosmic forces bent on destroying Heaven, Hell, Earth, and him for years. A pack of vicious bounty hunters, vengeful angels, and dangerous enemies with friendly smiles isnít going to stop him fixing the chaos heís caused . . . one way or another.
---
What do you think about this review?
Comments
No comments posted.

Registered users may leave comments.
Log in or register now!