"An awesome pre-WWII coming of age saga you will not want to miss!"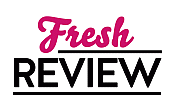 Reviewed by Audrey Lawrence
Posted August 7, 2017

Judith Dunbar is sad to be saying good bye to her best friend Heather after the exciting end of winter term and Christmas Party they just experienced in their Porthkerris Council School. The future is a bit uncertain for both of them, yet they vow to stay in touch.
Despite her Aunt Biddy living in the coldest house in Christendom, fourteen year old Judith has a most exciting and wonderful Christmas with her aunt's family where she is almost treated as a grown-up. The frigid winds of Cornwall soon brought some changes to Judith's life that would set her on a very different course than she ever imagined. How will she fare in this changed new life?
With her magnificent writing style, the renowned and highly regarded Rosamunde Pilcher instantly immerses you into the life of a young girl living in the harshness and beauty of Cornwall, England in 1935 in COMING HOME. The novel is set in a time of great uncertainty for both Judith and her country. This wonderful coming of age story is massive and filled me with delight and nerve racking anxiousness as I kept turning the pages to find out what thoughts and experiences Judith and her friends would experience as both her life and others had dramatic turns of fortune after World War II was declared. It is both easy to read and glorious in length and so descriptive you can hear the sound of seawaves as you read.
I have been a long time reader of Pilcher's books and I fully appreciate the evocative way she is able to balance the heartbreak and despair in life with the unexpected kindness and delightful interactions between family and friends. Many of these moments are so poignant and rich in detail that they must be based on Pilcher's own experiences or that of her close family and friends. I also love the friendly and good natured Judith as a protagonist as she is resilient and resolute (Perseverance is her school's motto as it was in mine in Canada); yet, she remains an ordinary person and not a super-perfect heroine. COMING HOME is filled with many secondary characters and they are so realistic in their attitudes, mannerisms and dialogue you can instantly see them in your mind.
Recently released in North America, COMING HOME was previously published in England and a mini-series was also made of it -- a treat for fans who love to read the book and then see the story and the wonderful scenery in Cornwall.
COMING HOME is full of many coming home visits and it is sure to be treated as a reading gem by Pilcher's many, many fans. If you have not read Pilcher before, you are sure to relish COMING HOME and will want to read her previous books!
SUMMARY
Against the backdrop of an elegant Cornwall mansion before World War II and a vast continent-spanning canvas during the turbulent war years, this involving story tells of an extraordinary young woman's coming of age, coming to grips with love and sadness, and in every sense of the term, coming home...
In 1935, Judith Dunbar is left behind at a British boarding school when her mother and baby sister go off to join her father in Singapore. At Saint Ursula's, her friendship with Loveday Carey-Lewis sweeps her into the privileged, madcap world of the British aristocracy, teaching her about values, friendship, and wealth. But it will be the drama of war, as it wrenches Judith from those she cares about most, that will teach her about courage...and about love.
Teeming with marvelous, memorable characters in a novel that is a true masterpiece, Coming Home by Rosamunde Pilcher is a book to be savored, reread, and cherished forever.
---
What do you think about this review?
Comments
No comments posted.

Registered users may leave comments.
Log in or register now!