"A Million Dollars To Fall In Love!"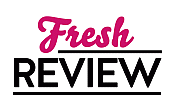 Reviewed by Patricia (Pat) Pascale
Posted August 7, 2017

Women's Fiction Contemporary | Romance Contemporary
THE DECENT PROPOSAL is the debut offering of author Kemper Donovan and I loved it! Filled with fun in the Hollywood locale, with lots of laughs and heart The hero is movie star handsome but he wants to be a producer. Richard Baumbach is charming and people are always attracted to him, especially woman. He loves them and leaves them and hangs around with BFF Michaela, aka "Mike", who he has known since college. He and his partner, Keith, sold a few screenplays, a pilot script or two but nothing BIG is happening. He is broke and hung over going over expenses. He needs to cancel his Netflix streaming account as he can't afford it anymore. That hurts as he adores watching movies. Something has got to give and soon.
Attorney Elizabeth, 33, is gorgeous, bright and a loner. At the law firm, she is known as "the machine", as she produces more billable hours than anyone. No time for any personal life, Elizabeth wants to be made a partner and she is close. No time for love, but she does not believe in love so she is content to work, work, work.
Richard and Elizabeth meet at Attorney Jonathan Hertzfeld's office, after both being summoned there "for a personal matter." It is a boutique law firm in Century City specializing in estates planning and Hertzfeld explains his duty at once. "I can not tell you who my client is but my client is offering you both a half million dollars in cash if you will agree to spend two hours together one time a week for a year." No third parties can be involved. You must remain together and talk for the two hours." Easy, peasey, right? After asking questions, stunned but deciding to go along with the proposal, they sign contracts and begin, assuring one another, it is only for the money.
So begins their jouney together and I loved every moment. From being uncomfortable at their first meeting, ill-at-ease constantly watching their watches as the minutes painfully and slowly pass. Conversation becomes stalled until they discover they mutually love classic books. It's a start. They chose a book to read and then discuss at their next meeting. A beginning but one that became more interesting with each encounter. Time passes. They become friends, close friends.
Many unforgettable characters such as Beverly Chambers who believes there are two kinds of people. One, who she claims, "need to be loved by someone", or one,"who need to love someone." Self-discovery is slow but sure. revealed in this darling drama of finding true love with a finale that is sweet. Her depiction of Mesquite Sand Dunes was thrilling and is on my Bucket List. La La Land adds a great deal to this story of Elizabeth and Richard. I look forward to your next offering with joy and hope it is soon. thanks for a luscious read!
SUMMARY
An addictively readable debut romantic comedy, drama, and mystery rolled into one, about two very different strangers whose lives become intertwined when they receive an unusual proposition. This is a funny, tender, and enchanting story about love, attraction, and friendship: Jane Austen in Los Angeles.
A struggling Hollywood producer, Richard Baumbach is twenty-nine, hung-over, and broke. Ridiculously handsome with an innate charm and an air of invincibility, he still believes good things will come his way. For now he contents himself with days at the Coffee Bean and nights with his best friend Mike (that's a woman, by the way).
At thirty-three, Elizabeth Santiago is on track to make partner at her law firm. Known as "La Máquina" The Machine—to her colleagues, she's grown used to avoiding anything that might derail her quiet, orderly life. And yet recently she befriended a homeless man in her Venice neighborhood, surprised to find how much she enjoys their early-morning chats.
Richard and Elizabeth's paths collide when they receive a proposal from a mysterious, anonymous benefactor. They'll split a million dollars if they agree to spend at least two hours together—just talking—every week for a year. Astonished and more than a little suspicious, they each nevertheless say yes. Richard needs the money and likes the adventure of it. Elizabeth embraces the challenge of shaking up her life a little more. Both agree the idea is ridiculous, but why not?
What ensues is a delightful journey full of twists, revelations, hamburgers, classic literature, poppy music, and above all love, in its multitude of forms. The Decent Proposal is a heartfelt and often hilarious look at the ties that bind not just a guy and a girl but an entire, diverse cast of characters situated within a modern-day Los Angeles brought to full and irrepressible life.
---
What do you think about this review?
Comments
1 comment posted.
Re: A Million Dollars To Fall In Love!

What an interesting premise! Thanks for the review and
introduction.
(Kathleen Bylsma 1:05pm August 12, 2017)
Registered users may leave comments.
Log in or register now!