"Something still lurks in the abandoned town of JERICHO"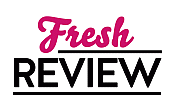 Reviewed by Debbie Wiley
Posted August 7, 2017

As a Child of Endor and Mistress of Gideon, Lauren Reardon has dual responsibilities in JERICHO. Not only does she have to ensure Gideon remains an economically viable town for the witches who reside there, but she also is charged with guarding the "thin places" between the worlds of human and demon. A vision of a forest in Oregon keeps haunting her, and Lauren soon finds herself drawn away from her new home in Gideon to the mysterious and deserted town of JERICHO. Will Lauren survive the evil that lurks in the old, seemingly abandoned logging town?
JERICHO is the second book in the Laura Reardon series and I highly suggest reading them in the order published. Alex Gordon did a phenomenal job at establishing the world building in the first book and she builds on that foundation in JERICHO. We begin to see the broader scope of the hidden world of witches that Lauren discovered in GIDEON. I like that Alex Gordon starts exploring some of the political machinations underlying the Council as the dynamics are intriguing and full of potential pitfalls.
Lauren is really growing as a character! Lauren has learned a lot about her past, including some of the reasons behind her dad changing his last name and leaving Gideon. Lauren is still learning what her powers and responsibilities are as the new Mistress of Gideon when she's suddenly thrust into a wider world where the Council reigns. While GIDEON wowed me with the deliciously creepy atmosphere, JERICHO begins to shape Lauren into a heroine and a true guardian of the "thin places".
JERICHO is exactly the right blend of horror and suspense, keeping readers on edge till the very end. Alex Gordon's second entry into the Lauren Reardon series is a guaranteed winner for fans of horror novels. I can't wait to see what dangers Lauren faces next!
Learn more about Jericho
SUMMARY
In this follow-up to the masterful debut Gideon, a young witch must risk death and damnation to defeat a powerful ancient evil.
In unearthing her father's secret past, Lauren Reardon discovered a shocking truth about herself. She is a Child of Endor, a sect of witches who believe they are the guardians of the "thin places"—areas across the globe where evil can seep through the divide between the worlds separating the living and the restless dead. At any time, she can be called upon to close one of these breaches and prevent demons from infiltrating our realm. When Lauren has a disturbing vision of an Oregon forest, she is drawn back to the familiar woods of the misty Pacific Northwest to investigate.
Locals had long whispered about an abandoned logging camp known as Jericho—of the strange disappearances and eerie sounds heard in the woods deep in the night. But these ghost stories only hint at the true evil lurking within the camp's dilapidated buildings, a primeval malevolence far more terrifying than Lauren's darkest imaginings. And now, Lauren must face this evil, even if it takes her life . . . even if it costs her soul.
---
What do you think about this review?
Comments
No comments posted.

Registered users may leave comments.
Log in or register now!