"A fun and promising start to a series with plenty of heart!"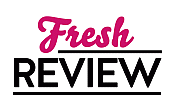 Reviewed by Miranda Owen
Posted August 4, 2017

ALL I EVER WANTED is the first book in LuAnn McLane's Heartthrob series. Grady Heart and Arabella York have a tangled past with painful memories warring with beautiful ones. Grady and Arabella's romantic past was back when they were both teenagers and he was ridiculously famous. Now, years later as adults, they are reunited and struggling to make things work and give their relationship a desperately longed-for reboot. LuAnn McLane balances the tragic what-might-have-been, with the uplifting and romantic present that develops between the reunited lovers.
Although the primary reason for Grady and Arabella meeting again is for business, the old magic and love still seem to be there. Things get hot and heavy pretty quickly, but the emotions take quite a bit longer to sort out. LuAnn McLane does a great job of describing what happened in the past in order for readers to understand how both main characters can have feelings of betrayal and righteous indignation. I like that, whatever Grady and Arabella's problems may be, wallowing in bitterness and recriminations isn't one of them. While the love between them is still strong, Grady and Arabella are sometimes their own worst enemies. Despite their foibles, both main characters are sympathetic and likable, and you root for them as the story progresses. Even though Grady can belt out a ballad to make the ladies swoon, his focus is always on Arabella, and his devotion to her and his family make him a stellar hero. Arabella lets ghosts from her past mess with her head, but her head and her heart eventually align. Grady and Arabella's romance is rocky but LuAnn McLane meshes the lighter moments with the drama.
ALL I EVER WANTED is a fun and promising start to a series with plenty of heart. Just like in previous LuAnn McLane books, ALL I EVER WANTED is a deeply passionate character-driven story, with tightly-woven and intricate relationships. I look forward to reading about how love finds Grady's brothers in future "Heartthrob" books.
SUMMARY
From USA TODAY bestselling author LuAnn McLane comes the first in a brand new series featuring the sexy Heart brothers: formerly the members of the cult-phenomenon boy band Heartbeat, they're all grown up and back together for one last reunion tour….
When Grady Heart, former lead singer of the cult-phenomenon boy band Heartbeat and eldest of the brothers, decides to bring the group back together for a highly anticipated reunion concert, he doesn't expect to be met with so much resistance from his brothers. He also doesn't expect them to hire his ex-girlfriend and ex-Heartbeat choreographer Arabella York to help the band rock some new dance moves.
Back in Heartbeat's glory days the brooding bad boy fell hard for Arabella; the studious, stable dance teacher tamed Grady's wild side but her lack of trust in him eventually drove them apart. Although their chemistry burns hotter than ever, Grady tries to keep his relationship with Arabella strictly professional this time around but in his heart, he might just still long to find out what could have been.
Filled withs "McLane's trademark devilish dialogue" (Publishers Weekly), All I Ever Wanted is a sexy rock 'n' roll romance, perfect for anyone who's ever loved a boy band!
---
What do you think about this review?
Comments
1 comment posted.
Re: A fun and promising start to a series with plenty of heart!

A very good review persuading me to read this book
especially since you mentioned humor leavening the angst.
Thanks.
(Kathleen Bylsma 1:00pm August 6)
Registered users may leave comments.
Log in or register now!