"One ranch is haunted, but another ranch is the scene of a crime"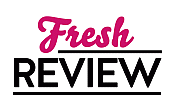 Reviewed by Clare O'Beara
Posted August 3, 2017

I've read a few books in the popular Ransom Canyon series and was delighted to start another one. A newcomer reading the stories by Jodie Thomas will be pleased that the first character we meet is another newcomer, Blade Hamilton, who rides to INDIGO LAKE on his Harley to inspect a dilapidated Texas homestead he has inherited. Unknown to him, two families on opposite shores of the beautiful lake have not spoken in generations, and the Hamiltons are one of those families.
Blade has made his own way and is now an agent for the Bureau of Alcohol, Tobacco and Firearms, working out of Denver. The local Texans are pretty self-reliant too. Including Dakota and Maria Davis. Dakota, the local realtor, can't keep a boyfriend long, maybe because of her temper, and Maria her sister is visually impaired, making and selling jams. When they realise there exists yet another Hamilton to carry on the bad blood between their families, it just seems like nothing ever changes. But change is all around them, including ranch land being sold from under the wranglers, and families leaving the town of Crossroads. If the last Hamilton sells up too, who could blame him?
Other problems include mysterious barn fires, murder and ghost stories. The town sheriff Dan Brigman, whom we met in book five, Wild Horse Springs, has his hands full; while his daughter Lauren Brigman the local journalist has more stories than she can safely print without alienating half the population of Crossroads. I found the suspense element very well managed while previous series characters were introduced one at a time instead of in a crowd. The natural surroundings and somewhat haunted ranch atmosphere, claustrophobic small town conversation and tight friendships, show a vivid impression of life. We also get a taste of standard local fare, with wild plum jam and seven- layer orange cake among the cook's offerings.
I'm very much in admiration of the tautly wound story blending suspense, forensic investigation and romance. Jodi Thomas has honed her skill at writing character, and with INDIGO LAKE we see her location is just as much a character as her varied cast. This adult contemporary Western is a must-read.
SUMMARY
Two families long divided by an ancient feud. Can a powerful love finally unite them?
Blade Hamilton is the last of his line. He's never even heard of Crossroads, Texas, until he inherits land there. Riding in on his vintage Harley-Davidson, Blade finds a weathered ranch house, an empty prairie and a dark river that cuts a decisive path between the Hamiltons' land and that of their estranged neighbors.
When Dakota helps a stranger on the roadside, she isn't prepared for the charisma of the man on the motorbike—or for the last name he bears: Hamilton, of her family's sworn enemies, representing all she's been raised to loathe. The problem is, it looks like Blade is in town to stay, and there's something about his wolf-gray eyes she just can't ignore.
Lauren Brigman feels adrift. Unhappy in work and unlucky in love, she knows she ought to be striving for more, but she's never truly at peace unless she's at home in Crossroads. If the wider world can't satisfy her, is home truly where her heart is?
---
What do you think about this review?
Comments
1 comment posted.
Re: One ranch is haunted, but another ranch is the scene of a crime

Excellent review and thanks! Love Jodi.
(Kathleen Bylsma 5:29pm August 13)
Registered users may leave comments.
Log in or register now!