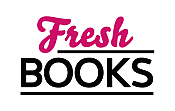 Summer Reads are HOT in July!
"Nobody Writes Small Town USA Quite Like Carolyn Brown!"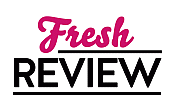 Reviewed by Monique Daoust
Posted July 24, 2017

Romance Contemporary | Romance Western | Women's Fiction Contemporary
Jancy Wilson was driving to Louisiana to stay at her cousin Minnette's for a while. Jancy just lost her job, her home; all she has is sixteen measly dollars, her old car and a tank full of gas. On her way, she stopped at her beloved grandmother's grave in Pick, Texas, and that's where her car literally went up in flames. There was a tiny silver lining to that huge black cloud: her high school crush, Shane Adams, is still in town and they need a waitress at THE STRAWBERRY HEARTS DINER. Two weeks, and she would have enough money to go to Louisiana.
Isn't it amazing that THE STRAWBERRY HEARTS DINER is Carolyn Brown's 85th book! Ms. Brown has honed her craft to such an extent that, within only a few pages, I felt I belonged in Pick, Texas, and I knew these people. I love the multigenerational angle of the story: Vicky and Nettie -- THE STRAWBERRY HEARTS DINER co-owners -- are respectively 40 and 70; Jancy is 22, as well as Emily, Vicky's daughter. Jancy's had a rough life, it didn't get her down, but seeing Perfect Emily come home, after only a few days, brings back memories sadly tinged with jealousy. THE STRAWBERRY HEARTS DINER is such an easy book to read, because of the wonderfully realistic depictions of the everyday life of ordinary folk in a small Texas town. The story is told mostly through dialogues, which is definitely one of Ms. Brown's many strengths, and it didn't take long for me to mentally read with a Texas twang, y'all!
THE STRAWBERRY HEARTS DINER is low on angst, but there is quite a bit of low key drama as a shifty stranger threatens the town, and an unwelcome guest almost destroys a relationship, and this is what made Jancy realise that maybe she did want roots after all. I enjoyed watching the relationship evolve between the women -- Jancy, Emily, Vicky and Nettie -- and also how much they individually grow, and learn to embrace the good and the bad. The romance between Jancy and Shane is touching and sweet, and Shane's stuttering only made him more endearing. The bonus is though, that there is more than one romance, and without giving anything away, I do wish to see what happens between Andy and the woman he obviously has fallen for.
THE STRAWBERRY HEARTS DINER is a feel good book in the best way, not cloying in the least, but entertaining and with the message that it is important to do what makes you happy, and to have faith in yourself and others. Just remember that no one is allowed to take more than two of those famous strawberry tarts. I think I will be dreaming of all that yummy food, especially those tarts! I do wish there had been a recipe, but it's Nettie's closely guarded secret!
SUMMARY
Being broke, unemployed, and stranded back in the tiny town of Pick, Texas, was not part of Jancy Wilson's plan. Yet here she is, watching her car literally go up in smoke—along with her last-ditch hope of staying with her cousin in Louisiana. When Jancy spies a Help Wanted sign hanging in the window of the quaint Strawberry Hearts Diner, the memories of the two years she spent there as a teenager—and the lure of the diner's beloved strawberry tarts—are enough to draw her in and plant her feet…but only temporarily.
Raised by parents who refused to settle anywhere for long, Jancy has never known what it is to have roots. Now that Jancy's swept up by the warmth and character of this quirky little community—and by the pull of an old crush—it's beginning to feel like home. She's making friends and even discovering the sweetness of falling in love. But when the town is threatened, Jancy knows it will take more than its legendary tarts to save it. Can she fight for this little Texas town—knowing she might not stay forever?
---
What do you think about this review?
Comments
No comments posted.

Registered users may leave comments.
Log in or register now!