"One of the first women in the U.S. Navy pursues a mystery that could change the course of WWII."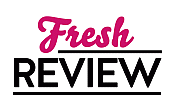 Reviewed by Auriette Lindsey
Posted July 24, 2017

Mystery Historical | Inspirational Historical | Romance Historical
Author Sarah Sundin has a passion for the drama, daring, and romance of the 1940s. Her Waves of Freedom series brings the danger, excitement, and challenges of that era to life.
WHEN TIDES TURN is the third book in the series, which focuses on the Avery brothers and the women they love. LT Dan Avery is a dedicated military man. His mentor's guidance -- and an unhappy love affair -- have convinced him that his naval career is all he needs. The last thing he wants is an unwelcome attraction to his sister-in-law's roommate. He sees Quintessa Beaumont as a glamour girl, demanding and self-centered. As far as he's concerned, she has no place in his life.
Quintessa finds Dan annoying. His focus on service is commendable, but to her it means he's no fun. However, when her own retail management career stalls, she finds inspiration in his service, and they soon find themselves working together for the U.S. Navy. They also team up outside the office as Quintessa investigates a mystery involving a group of French expats in Boston.
One thing I particularly enjoyed about WHEN TIDES TURN is how Sundin peppers the book with details of life in wartime America. Rationing, war bond drives, and even restrictions on the use of fabric all figure into the plots. Real ships and military bases, the Cocoanut Grove fire, and a few historical figures, appear on the pages. If you're looking for realism like sex and adult language, you won't find them here. This is the 1940s of movies and television, where the people watch their language and follow strict moral standards. The Avery family and their friends are also devout Christians, and their faith has a strong influence on their actions and choices.
I highly recommend WHEN TIDES TURN to readers who enjoy sweet romances and stories of the homefront and battlefront in World War II.
SUMMARY
When fun-loving glamour girl Quintessa Beaumont learns the Navy has established the WAVES program for women, she enlists, determined to throw off her frivolous ways and contribute to the war effort. No-nonsense and hoping to make admiral, Lt. Dan Avery has been using his skills to fight German U-boats. The last thing he wants to see on his radar is a girl like Tess. For her part, Tess works hard to prove her worth in the Anti-Submarine Warfare Unit in Boston-- both to her commanding officers and to the man with whom she is smitten. When Dan is assigned to a new escort carrier at the peak of the Battle of the Atlantic, he's torn between his lifelong career goals and his desire to help Tess root out a possible spy on shore. The Germans put up quite a fight, but he wages a deeper battle within his heart. Could Tess be the one for him?
With precision and pizazz, fan favorite Sarah Sundin carries readers through the rough waters of love in a time when every action might have unforeseen world-changing consequences.
---
What do you think about this review?
Comments
No comments posted.

Registered users may leave comments.
Log in or register now!