"The alien robots are here..."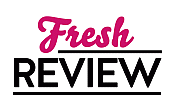 Reviewed by Debbie Wiley
Posted July 24, 2017

Nine years after humans discovered the robot they named Themis, another metallic figure has appeared, this time in London. What alien beings guide this new robot and why are they here? The answers may prove to be both intriguing and deadly as more robots are coming... and no one knows how to stop them.
WAKING GODS is the second book in the Themis Files series but can be read on its own merits. However, I suspect that you\'ll instantly be hooked and want to know more about this intriguing science fiction mystery. I was a little nervous that WAKING GODS couldn\'t top the intrigue of the first book but oh boy was I ever wrong!
Sylvain Nuevel immediately ups the stakes in WAKING GODS. While the first book reminded me a bit of the X-Files with the mysterious interviewer behind the scenes (a la the cigarette smoking man), WAKING GODS is full on action! From the very first news snippet, it\'s very apparent that Sylvain Neuvel is putting the whole world in jeopardy as diplomacy is out the window. Instead, Rose Franklin, Kara Resnick, Vincent Couture, and a host of other characters will have to use every bit of their ingenuity if earth is to survive the onslaught. WAKING GODS, like the first book SLEEPING GIANTS, is told through an epistolary style. We see snippets from the news media, interviews, personal journals, and various other formats as Sylvain Neuvel creates a stunningly good science fiction thriller. If you read just one science fiction book this year, then WAKING GODS is the perfect choice!
SUMMARY
In the gripping sequel to Sleeping Giants, which was hailed by Pierce Brown as "a luminous conspiracy yarn . . . reminiscent of The Martian and World War Z," Sylvain Neuvel's innovative series about human-alien contact takes another giant step forward.
As a child, Rose Franklin made an astonishing discovery: a giant metallic hand, buried deep within the earth. As an adult, she's dedicated her brilliant scientific career to solving the mystery that began that fateful day: Why was a titanic robot of unknown origin buried in pieces around the world? Years of investigation have produced intriguing answers—and even more perplexing questions. But the truth is closer than ever before when a second robot, more massive than the first, materializes and lashes out with deadly force.
Now humankind faces a nightmare invasion scenario made real, as more colossal machines touch down across the globe. But Rose and her team at the Earth Defense Corps refuse to surrender. They can turn the tide if they can unlock the last secrets of an advanced alien technology. The greatest weapon humanity wields is knowledge in a do- or-die battle to inherit the Earth . . . and maybe even the stars.
---
What do you think about this review?
Comments
No comments posted.

Registered users may leave comments.
Log in or register now!