"Gentle western romance between a Montana rancher and a New York chef"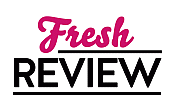 Reviewed by Make Kay
Posted July 24, 2017

NATHAN'S BIG SKY is book 3 in the Henderson's Ranch series by M.L. Buchman. If you read Buchman's Nightstalkers series or Firehawks series, the Hendersons of Henderson's Ranch fame are Mark and Emily Henderson, absolute badass warriors and pilots from 160th Special Operations Aviation Regiment (Airborne). They show up first in the Nightstalkers
series, then retire from the regular military and work for a firefighting company while doing undercover military operations in the Firehawks series. Both Mark and Emily show up peripherally in this story. If you're familiar with either of the military series that Buchman writes, you may be somewhat surprised at the feel of the Henderson's Ranch books, which are gentle westerns. I adore Buchman's military romantic suspense books. His chef books and western romance books are not nearly as appealing to me, personally.
Clocking in at only 258 pages, this is even a quicker read than you might expect from the page count. Not only is it a quick book to finish, but the romance happens quickly within the pages as well. The first minute that chef Nathan Gallagher sees rancher and construction foreman Julie Larson, he's stunned by her beauty. In just one month, Nathan falls in love with Julie, and Julie is pretty far gone on him as well. For all the sweetness and gentleness of their romance, it feels rushed to me. It would be more believable to me if the timeline were stretched out more, but Buchman makes it a point to show us how rapid their unexpected fall into love is.
Like with Buchman's other chef books, there is a lot of discussion of food. There are many descriptions of meals concocted and work in the kitchen. While this continues the theme in Buchman's other series of competence porn, I admit that my loins are not stirred by a very competent chef making kabobs the way I am by a very competent firefighter or military man. While I will read anything Buchman writes, because I adore his Nightstalkers books, NATHAN'S BIG SKY will not be making its way onto my keeper shelf. For those who enjoy gentle westerns or chefs, though, this book may be right up your alley.
SUMMARY
Nathanís Big SkyóBook 3 in the Hendersonís Ranch series
Chef Nathan Gallagherís escape from New York City lands him in the most unlikely of places: Montana. With his past dumped and his future unknown, he seeks something new. If only he knew what.
Former rodeo star and born-and-bred cattle rancher Julie Larson loves the prairie and the horses. The ranch work with her three brothers? Not so much. The local cowboys labeling her as a Grade-A Prime catch? Even less. When she rescues a lost chef, her future and her heart change past all imagining.
The only place a New York chefís future and a Montana cowgirlís heart can thriveóunder Nathanís Big Sky.
---
What do you think about this review?
Comments
No comments posted.

Registered users may leave comments.
Log in or register now!