"Leave it to Cooper and Chapman to uncover a mess"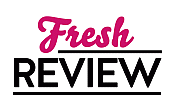 Reviewed by Clare O'Beara
Posted July 23, 2017

Alexandra Cooper has lived through her share of turmoil, but the special victims prosecutor has never before had someone die in her arms. Leaving a reception at New York's Metropolitan Museum of Art, with longtime friend Mike Chapman from NYPD, she meets her boss and mentor Paul Battaglia. I almost don't want to say what happens next in DEADFALL, because these characters have been an integral part of the Alexandra Cooper series - nineteen books to date.
The DA Battaglia is shot dead. Cooper is soon being interrogated by an unfamiliar detective team, asked about her recent kidnapping, the fact that she was on leave, her love life, and her drinking habits. She is clearly in a state of shock and should have been asking for a lawyer. I was interested in Cooper's comment that a smart detective never conducts an interview without another officer as a witness, in case the interviewee tries to retract a statement. The British and Irish police forces have to record every interview with a suspect, and this can include videotaping.
Conflicts of interest, ongoing cases and unfinished disputes, personal relationships are all confronted in the murder investigation which follows. Word on the street is that Cooper was used as bait to draw the victim to the place of his death. Was she complicit? The NYPD say that Cooper is so big-headed, she thinks she is the victim here, when another family is suffering the loss. Well, previously Cooper has shown some lamentable errors of judgement, but she does work at a stressful and fast-paced job. As an eyewitness she is not allowed to investigate this murder. Of course, that doesn't stop her.
Forgive me for saying that I cannot see why Cooper doesn't turn over evidence and ideas to the crime investigation team. I've been puzzled by her control freak type actions many times in the past. She ends up looking for inspiration in the Bronx Zoo, presenting us with the NY history and architecture which trademarks this series, and a canned hunting outfit. If it seems strange to suddenly introduce this wild animal aspect, well, it is. But we are told that every kind of organised crime passes through New York. I was delighted that the scene moves to Montana at one point, because getting taxis around the big city can get tiring. Showing us some detail instead of talking about it draws us back into the story.
A series author often needs to decide about a main character leaving, and can never please every reader. In this case Linda Fairstein has chosen to have Paul Battaglia make the most dramatic exit possible, in order to draw attention to the crimes behind his death. As an experienced District Attorney, she often makes points about general types of crime rather than deranged individuals, and the tension-filled DEADFALL speaks to a global issue which she obviously feels we need to confront. Fans will agree that we can leave it to Cooper and Chapman to uncover a mess. Cleaning it up will not be so easy.
Learn more about Deadfall
SUMMARY
Hunting a killer within New York's urban jungle becomes the biggest case of Alexandra Cooper's career in New York Times bestselling author Linda Fairstein's latest riveting thriller.
A wild heart beats within New York City. Amid concrete and skyscrapers, the Wildlife Conservation Society works to preserve and protect the animal kingdom both within and beyond the borders of the five boroughs. But dangerous creatures don't always have claws and fangs, as Assistant DA Alexandra Cooper and NYPD detectives Mike Chapman and Mercer Wallace know all too well. Predators lurk close to home, and in the aftermath of the shocking assassination of an iconic public figure—someone Alex has worked with for years—the trio must unravel the motive behind the shooting to discover who is the bigger snake: the killer or the victim.
The murder investigation provides more questions than answers, as a tangled mess of secrets slowly comes to light. From street gangs to secret societies, from big-game hunting to the illegal animal trade, from New York City zoos to the highest offices in city government, Alex has her work cut out for her—especially since the task force handling the investigation, led by the US Attorney, seems to be more against her than with her. As tensions rise between Alex and the feds, she must determine just how far she is willing to go to uncover the truth—and uphold the integrity of the office she has so proudly served.
Deadfall proves once again why Linda Fairstein is hailed as "a champion teller of detective tales" (USA Today).
---
What do you think about this review?
Comments
No comments posted.

Registered users may leave comments.
Log in or register now!