"Sweet and satifying romance from the Queen of Texas Romance"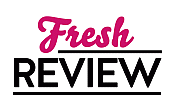 Reviewed by Sandra Wurman
Posted July 19, 2017

Romance Contemporary | Romance Western | Women's Fiction Contemporary
Imagine a feel good story about two young woman returning to a small town named Pick. The return of each will have quite an impact on the folks of this small tight community. In addition to this noteworthy event there is the entrance of someone with a sinister plan for Pick. Nothing can bring a community closer than facing someone who threatens their calm existence. No one in Pick is really looking for anything more than they have right now at home.
Carolyn Brown knows how to pen delicious love stories and in THE STRAWBERRY HEARTS DINER she gets to play Cupid multiple times. There is definitely love in the air even though some of the participants are working diligently to keep their heads on straight and not rush into any sort of relationship. Keeping both feet on the ground is something that is really important. Having made bad choices in the past does that to you.
Jancy seems to spend an inordinate amount of time looking over her shoulder. She was on her way to her cousin when fate took a stand and made leaving Pick pretty impossible. Jancy has a way of landing on her feet but as she starts to make friends and pick up relationships from years ago when visiting her grandmother there is a nagging concern that they will find out just how rough her life has been. Jancy firmly believes that her past threatens her desire for a normal future.
Emily is at home for the summer break from college. And Emily has some rather big surprises for her mother Vicky. Emily wants to stay home in Pick. College just isn't where she wants to be. Working with Vicky and Nettie tugs at Emily's heart. That's home. Vicky has worked tirelessly to ensure that Emily has a bright successful future. One with a wondrous career -- certainly not waitressing at the Strawberry Hearts Diner.
And there's also Ryder who has become important to Emily. And this is definitely going to add to an already challenging enlightenment for Emily's mom Vicky.
As I noted before Carolyn Brown has quite a collection of arrows in her Cupid bag this time around. I haven't scratched the surface with the possible relationships popping up in Pick. Each one is sure to capture your heart. THE STRAWBERRY HEARTS DINER is a totally stand-alone romance by one of my all-time favorite go to authors Carolyn Brown. Her Honky Town series brought me on board the Carolyn Brown train and I've happily journeyed with this prolific author ever since.
SUMMARY
Being broke, unemployed, and stranded back in the tiny town of Pick, Texas, was not part of Jancy Wilson's plan. Yet here she is, watching her car literally go up in smoke—along with her last-ditch hope of staying with her cousin in Louisiana. When Jancy spies a Help Wanted sign hanging in the window of the quaint Strawberry Hearts Diner, the memories of the two years she spent there as a teenager—and the lure of the diner's beloved strawberry tarts—are enough to draw her in and plant her feet…but only temporarily.
Raised by parents who refused to settle anywhere for long, Jancy has never known what it is to have roots. Now that Jancy's swept up by the warmth and character of this quirky little community—and by the pull of an old crush—it's beginning to feel like home. She's making friends and even discovering the sweetness of falling in love. But when the town is threatened, Jancy knows it will take more than its legendary tarts to save it. Can she fight for this little Texas town—knowing she might not stay forever?
---
What do you think about this review?
Comments
No comments posted.

Registered users may leave comments.
Log in or register now!