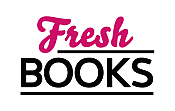 Summer Reads are HOT in July!
"Adventerous and exciting story of love and outer space"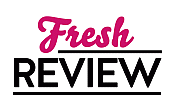 Reviewed by Samantha Randolph
Posted July 17, 2017

Young Adult Science Fiction | Science Fiction
Noemi Vidal wants nothing more than for her planet, Genesis, and her adopted family to be safe. However, with their enemies from Earth raging a dangerous war, safety seems far out of reach. When an accident lands Noemi on an abandoned space ship, she finds something unexpected: a mech named Abel whose program has evolved beyond that of a typical mech. Mistrust and unease flow in large waves between them, yet when they are forced to work together, they discover something new and gentler in each other. But friendship, not to mention love, is dangerous in a time of war, and no life is certain.
Claudia Gray's DEFY THE STARS takes readers far into a galaxy of battles, survivors, adventurers, and more. While I know little about engineering and piloting, Gray masterfully captures Abel and Noemi's brilliant minds and passion for the mechanics as they navigate their ship. In fact, the impressive details of their time on the ship creates almost two distinct settings, one on the ship where the two are often alone and one outside the ship where war rages and people must toe lines carefully on every planet. As they navigate the sort of 'private' and public settings, both Noemi and Abel are forced to challenge their beliefs, and the experience of seeing their minds open to each other and the planets around them is beautiful and touching.
While the characters are easily lovable and have a fantastic connection, the length of the plot is a double-edged sword. On one hand, Gray is superb at creating road blocks, obstacles, and conflicts that get in the way of Abel and Noemi's individual goals. However, there are so many road blocks that the plot gets a little frustrating at times, though the patient reader is usually rewarded great scenes later on.
DEFY THE STARS presents several complex and deep themes, but my favorite is the theme of owning your own life. Both Abel and Noemi struggle with following a specific path set by someone(s) else, and they each must learn to listen to their own voice and live their own lives, even if it means a little temporary pain. Readers should expect some tears, some warmth, and a plethora of action in Claudia Gray's latest.
SUMMARY
She's a soldier.
Noemi Vidal is seventeen years old and sworn to protect her planet, Genesis. She's willing to risk anything--including her own life. To their enemies on Earth, she's a rebel.
He's a machine.
Abandoned in space for years, utterly alone, Abel has advanced programming that's begun to evolve. He wants only to protect his creator, and to be free. To the people of Genesis, he's an abomination.
Noemi and Abel are enemies in an interstellar war, forced by chance to work together as they embark on a daring journey through the stars. Their efforts would end the fighting for good, but they're not without sacrifice. The stakes are even higher than either of them first realized, and the more time they spend together, the more they're forced to question everything they'd been taught was true.
---
What do you think about this review?
Comments
No comments posted.

Registered users may leave comments.
Log in or register now!