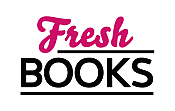 Celebrate July with great reading including...
"Debut Thriller That Will Scare Your Socks Off!"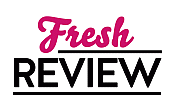 Reviewed by Pat Pascale
Posted July 15, 2017

In Court One, the most renowned courtroom reserved for the worse crime cases in London's Old Bailey, a verdict is expected in the "Cremation Killer" trial. Detective William Layton-Fawkes, nicknamed, Wolf, by his Metro Police acquaintances, waits unsure and impatient. Wolf is the arresting officer in this brutal murder case. 27 murders in 27 days, all prostitutes aged 14-16. All found heavily sedated, ablaze, and burned alive. The man on trial is a British Sunni cab driver, Naguib Khalid, with a past history of arson. Wolf and his crew presented damning evidence against Khalid including DNA of three of the victims found in the backseat of Khalid's cab. The case begins to fall apart when the DNA is tossed out, alibis begin to come forward to help Khalid, while the reputation and character of Wolf is severely damaged, ruining his career and his marriage. A strong letter to the court suggests Wolf be reassigned and a mental evaluation take place. What is happening here and who is behind taking Wolf down? When a not-guilty verdict is read, Detective Fawkes loses it and attacks Khalid, almost killing him. Security guards overtake him and when he regains consciousness he is in a psychiatric hospital where he is kept for several years. What happened to Justice?
Four years pass until Wolf is reinstated at Metro police. Now divorced from Andrea, an ambitious TV reporter, he lives alone in a dump in a rundown neighborhood. One evening he responds to a police call directly across the street and finds horror. A body contorted into an unnatural pose that appears to be floating. It is one body with six victims sewn together, a hanging collection of dismemberment. A large black, male head, on one side, a tanned female counterpart on the other; sewn to a slender female torso. A black leg attached to the torso; one white leg, all sown together with hundreds of invisible threads held in place on industrial metal hooks. An outstretched white arm with perfectly manicured purple nails, point directly to Wolf's apartment. It is called the Rag Doll. Baxter, Wolf's partner, her new assistant, tenacious Edmunds, and old friend and boss, Simmons, form a team to find out who created the Rag Doll and why? Andrea receives anonymous pictures of the victims, along with a list of six people to be murdered with the date it will occur. On the list is Wolf, her ex. Get ready to roll in a tangled web of murders, revenge, with the killer always one step ahead of the police. RAG DOLL is the debut novel from Daniel Cole who is a new voice that must be heard. He writes brilliantly with an unexpected touch of humor. Top marks for this chilling tale with intricate twists, lies, betrayals, deep dark secrets, and a hero who is worth rooting for. Look forward to a sequel soon, I hope. You have a fan.
Learn more about Ragdoll
SUMMARY
William Fawkes, a controversial detective known as The Wolf, has just been reinstated to his post after he was suspended for assaulting a vindicated suspect. Still under psychological evaluation, Fawkes returns to the force eager for a big case. When his former partner and friend, Detective Emily Baxter, calls him to a crime scene, he's sure this is it: the body is made of the dismembered parts of six victims, sewn together like a puppet—a corpse that becomes known as "The Ragdoll."
Fawkes is tasked with identifying the six victims, but that gets dicey when his reporter ex-wife anonymously receives photographs from the crime scene, along with a list of six names, and the dates on which the Ragdoll Killer plans to murder them.
The final name on the list is Fawkes.
Baxter and her trainee partner, Alex Edmunds, hone in on figuring out what links the victims together before the killer strikes again. But for Fawkes, seeing his name on the list sparks a dark memory, and he fears that the catalyst for these killings has more to do with him—and his past—than anyone realizes.
With a breakneck pace, a twisty plot, and a wicked sense of humor, Ragdoll announces the arrival of the hottest new brand in crime fiction.
---
What do you think about this review?
Comments
No comments posted.

Registered users may leave comments.
Log in or register now!