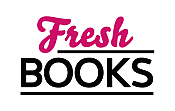 New Year, New Books!
"Violent, bloody, gory, and ... cute? Only Cynthia Sax could pull this off successfully!"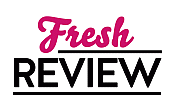 Reviewed by Monique Daoust
Posted July 15, 2017

Kralj is part human, part Beta Taurian Shadow Beast. Basically, he's a bloodthirsty monster with a conscience. He knows only too well what he is, and in order to protect the world from monsters like him, he settled on a remote planet, Carinae E and created the Refuge, which Kralj rules, and killers can go exist without harming anyone -- but themselves occasionally, of course. One evening, Kralj goes to the beverage outlet in the Refuge, and smells a female he doesn't recognise. Kralj can hear everybody's thoughts, but this particular female's. Lucky for her, as Dita intends to kill someone in the Refuge. Dita is a tiny little thing, armed to the teeth, reckless, fearless, lethal, and not afraid of dying; she is an assassin, but for a good cause: she rids the world of killers of innocents. She has a job to do, and it's not this bullying male who will stop her. Kralj is not pretty, he is scarred, and not friendly either, but Dita takes it all in stride, and she finds herself very much attracted to Kralj. Who wouldn't love a vicious killer?
It is totally beyond me how Cynthia Sax manages to make this scifi tale work, but it really does! Actually, I do know why it works: the characters are extremely complex, and so well fleshed out, we know them, and Ms. Sax understands how to make the reader care of them; this is what an author is meant to accomplish, and Ms. Sax shows us how it's done. Kralj is no pretend violent killer; he even devours his victims! He is broody, and Dita is the cutest, bubbliest creature. Cynthia Sax has written the book on that sort of fascinating, sweet, and very strong woman, and I loved Dita instantly.
I have recently read a few dark romances, I decided to give DARK THOUGHTS a go while I was on a roll, and it is fabulous. It is science fiction, but without the technojargon that often puts me to sleep. DARK THOUGHTS is extremely dark: after all, we're talking about two killers here, and yet, because of Dita, it is fun, light, sweet, because she truly is. Nothing fazes her, and she is one of the most innovative literary creations I have ever read. DARK THOUGHTS is pure genius! Granted, Cynthia Sax is a brilliant writer, but making this bloody, gory, violent tale of two hopeless cases into a believable romance is not a given. I started reading the book, certain I would never finish it, and yet I kept reading because I was enthralled by those two incredibly unusual characters. I don't like books about violent people, I certainly don't like books about "good" killers, and yet, I just loved DARK THOUGHTS because it's not gratuitous! Character development is astonishing, the romance feels entirely genuine, which is saying a lot considering the nature of the protagonists, and I was rooting for them on every level.
DARK THOUGHTS is original, unique, and mesmerising. Kralj knows he is bad, he was made that way, not born, but he doesn't want innocents to suffer because of his nature. Dita has been groomed to be an assassin, it's all she knows, but she is a good and caring person. There is a lot of sex in DARK THOUGHTS, it is raw, unvarnished, rough, and it's what both Kralj and Dita enjoy, and it was alright by me; the sex scenes are also very hot, another trademark of the incomparable Cynthia Sax. I still can't believe how much I enjoyed myself! Even if DARK THOUGHTS falls outside your comfort zone, I highly recommend it if only for the tremendous experience!
SUMMARY
Can love redeem a monster?
The Refuge is home to some of the most violent beings in the universe. Kralj, its leader, reigns over the remote outpost with terrifying ease, ruthlessly squashing any rumors of rebellion, killing anyone who breaks his rules. Primitive, deadly, powerful, heís a monster, scarred both on his face and his soul. He has never met a being he couldnít control.
Until he meets her.
Dita has one missionóto kill the three targets claiming sanctuary within the Refuge. Or so she claims. For the first time in his long lifespan, Kralj isnít certain of another beingís intentions. The tiny assassin is immune to his powers, her thoughts unreadable. He canít predict her movements, canít control her, canít stop wanting her.
Dita is rare, as unique as he is, and, to keep the residents of the Refuge safe, Kralj will have to kill her. But first, heíll touch her, taste her, show her how passionate the beast inside him can be.
Dark Thoughts is a STAND-ALONE SciFi Romance. The hero might be tall, dark, and scarred but donít be fooled by his appearance. Heís truly a monster. This story is not for readers with delicate sensibilities.
---
What do you think about this review?
Comments
No comments posted.

Registered users may leave comments.
Log in or register now!