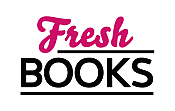 Suspense, thrills and love in October Best Reads
"An awesome stand-alone crime thriller with a most unusual heroine."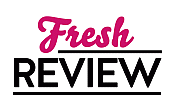 Reviewed by Tanzey Cutter
Posted July 11, 2017

Sunday Night is a woman withdrawn from the outside world. At six feet tall with a facial scar, she claims to feel nothing and need no one. Burying her tortured past, she lives alone on Goat Island, off the coast of Charleston, South Carolina, with access only by private boat. When contacted by a wealthy widow about locating her missing granddaughter, Sunnie is reluctant to agree. Learning the circumstances of the disappearance of Stella Bright following a bomb explosion a year ago in Chicago, Sunnie takes on the investigation. Is Stella dead, or is she being held captive somewhere?
After a year, the Chicago cops have given up looking for Stella. But the tenacious, tough and savvy Sunnie, with an aversion to authority, stirs things up when she starts digging deeper into the case. And the more she uncovers about Stella, the bombing and the current situation, the more trigger flashes of memories of her own past she experiences. No matter how much the cops want her to let it go, Sunnie is determined to solve the whereabouts of Stella. However, she has no idea how far her investigation will lead until it\'s almost too late.
TWO NIGHTS by Kathy Reichs is an awesome stand-alone crime thriller by the bestselling author of the Temperance Brennan forensic thriller series. Sunday Night is an unlikely heroine; a distinctive individual dealing with a horrific past, who interacts grudgingly with a cast of unique characters in an imaginative and cannily devised plotline. Tense and tightly woven twists and turns are expertly developed to keep readers totally enthralled. Interspersed with chapters of a captive girl\'s shocking ordeal of torture, I could not stop reading TWO NIGHTS as it kept me guessing the outcome, which doesn\'t happen often. TWO NIGHTS is a definite must-read for thriller aficionados, as well as fans of Kathy Reichs.
SUMMARY
A standalone thriller featuring a "tough-talking, scarred heroine"* from the author of the Temperance Brennan series, the basis for the hit TV show Bones.

Meet Sunday Night, a woman with physical and psychological scars, and a killer instinct. . . .

Sunnie has spent years running from her past, burying secrets and building a life in which she needs no one and feels nothing. But a girl has gone missing, lost in the chaos of a bomb explosion, and the family needs Sunnie's help. Is the girl dead? Did someone take her? If she is out there, why doesn't she want to be found?

It's time for Sunnie to face her own demons—because they just might lead her to the truth about what really happened all those years ago.
---
What do you think about this review?
Comments
No comments posted.

Registered users may leave comments.
Log in or register now!