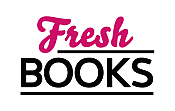 New Year, New Books!
"Of True Love and Horseracing: Theresa Romain redefines the meaning of charming"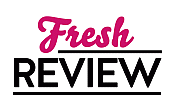 Reviewed by Monique Daoust
Posted July 10, 2017

Evan Rhys fell in love with Kate the first time he laid eyes on her, which was when she had just become Lady Catherine Whelan, the wife of Evan's best friend Con. Evan had remained friends with the couple until Con died, and Evan fled Ireland. Two years have passed, and Evan is back in England to give a lecture on smuggling fake artifacts, when he sees Kate. She needs to speak to her father, to beg for money to preserve her son's legacy, and Kate's pretext for being in Newmarket is the annual horse race. Kate is angry at Evan who never wrote during those two years, yet she is still pleased at seeing his friendly, familiar face. Evan hopes against all odds that the time has finally come to declare himself to Kate.
Every time I open a new book by Theresa Romain, it's as if I'm coming home, to a warm and loving home. I know that I will encounter unique characters, finely detailed backdrops, unsurpassed storytelling, and exquisite writing, and SCANDALOUS EVER AFTER is all that. The second book in the author's wonderful Romance of the Turf series, as Ms. Romain continues to charm her readers with Regency tales related to horse racing, and the author's knowledge on the subject is staggering and so superbly described, it's as if it were taking place before our very eyes. More and more, I find difficult to review Theresa Romain's books because I know I will repeat myself, whereas the author never does. How to do her justice to Ms. Romain's enchanting worlds, mesmerizing characters, precisely worded dialogues, and prose so sublime, it's hard to believe that Theresa Romain is a young 21st Century woman.
Ms. Romain gets better with every book she writes: I felt a spectator at those horse races, that I had traveled to Ireland because every scene is conveyed with love, every character is a breathing entity with its qualities and foibles. Kate and Evan's romance is believable and sublime. Theresa Romain doesn't do predictable: the reader doesn't know how the lovers will ever make it work, how the mystery that lies so subtly hidden in the background -- and yet so obvious -- will unravel and affect the characters, but the author always knows what she is doing. Again, I was entirely under Theresa Romain's spell, and like Kate to Evan, the author is the sun that takes the grayness away.
SUMMARY
Does love really heal all wounds?
After being widowed by a steeplechase accident in Ireland, Lady Kate Whelan abandons the turf. But once her mourning is complete, her late husband's debts drive her to seek help in Newmarket amidst the whirl of a race meet. There she encounters antiquities expert Evan Rhys, her late husband's roguish friend-whom she hasn't seen since the day of his lordship's mysterious death.
Now that fate has reunited them, Evan seizes the chance to win over the woman he's always loved. But once back within the old stone walls of Whelan House, long-held secrets come to light that shake up everything Kate thought she knew about her marriage. Now she wonders who she can trust with her heart-and Evan must decide between love and a truth that will separate him from all his heart desires.
---
What do you think about this review?
Comments
No comments posted.

Registered users may leave comments.
Log in or register now!