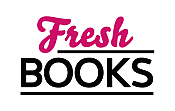 Great new reads in September
"ROMANCE AND MYSTERY BLOOMS AT BELL INN"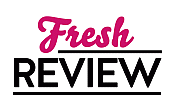 Reviewed by Patricia (Pat) Pascale
Posted July 7, 2017

Inspirational Historical | Romance Historical
THE INNKEEPER OF IVY HILL is set in 1820, in the tiny village of Ivy Hill in Wilshire, England. Barely thirty years old, Jane Fairmont Bell is a widow. Alone in the innkeepers' lodge, Jane is grieving the loss of her husband, John, killed accidentally almost a year ago. For many years, John was Innkeeper at the Bell Inn, a coaching inn, along the route of the Davenport Mail line from London. His mother, Thora Bell, and her family, were the keepers for generations before that. Jane was from a genteel background and before her marriage lived with her parents at a lovely estate, Fairmont Hall. Her parents died, the estate was sold but now run down and empty. Jane never had any interest in Bell Inn and had a rocky relationship with her mother-in-law.
A surprise visit from the local banker, Mr. Blomfield, with the startling news that John had bequeathed the Inn to Jane, along with an unpaid and overdue debt of 50,000 pounds for a loan she knew nothing about. Jane was given three months to develop a plan to show a profit or be forced to sell the Inn. Should she sell the Inn and move on with her life? Or stay and try her best to make Bell Inn a success?
Calling a meeting with her estranged mother-in-law, her world traveling brother-in-law, Patrick, and staff, Jane asks for their help and together they join forces to resurrect the failing Inn.
Soon, a horn blowing outside becomes a signal to the staff that a coach is arriving and they race into action. Horses changed, mail delivered, luggage unpacked, guests rushed into the Inn for a meal. Some stay, others re-board the coach and go on. One night a handsome, green eyed, richly dressed gentlemen arrives and asks to stay for an uncertain amount of time. His name is James Drake and he is the owner of a very successful hotel in Southampton. He gives Jane advice about inexpensive alterations that would help make the Inn more attractive and their friendship blossoms. He tells her he has purchased her childhood home, Fairmont Hall, and plans to make it into a posh hotel. Will this bloom into love?
THE INNKEEPER OF IVY HILL by Julie Klassen is a delightful novel of family, love, and second chances. It is a time in history when there is strong prejudice against a women in business. Meetings, such as the Ladies Tea and Knitting Society, are formed for ladies in business. They can meet and help each other. I enjoyed the group surprising Jane when she was attempting to make new feather mattresses for the rooms at the Inn. Having no knowledge of how to, she just begins stuffing, feathers flying everywhere, and thankfully the Society comes to her aid.
Julie Klassen has a perfect recipe in this delicious Regency Romance, my favorite genre. Add in the ingredients of handsome men who admire Jane and a few who care for Thora. Stir in the colorful characters, sprinkle in a bit of mystery, and you will be turning the pages quickly to the finale. My favorite hero: stunning Gabriel Locke. HE's always there, charming, thoughtful, and so full of mystery. He is my pick. Five stars and high praise from me. Looking forward to a sequel!
SUMMARY
First Series from Bestselling Author Julie Klassen!
The lifeblood of the Wiltshire village of Ivy Hill is its coaching inn, The Bell. But when the innkeeper dies suddenly, his genteel wife, Jane Bell, becomes the reluctant owner. Jane has no notion of how to run a business. However, with the town's livelihood at stake and a large loan due, she must find a way to bring new life to the inn.
Despite their strained relationship, Jane turns to her resentful mother-in-law, Thora, for help. Formerly mistress of The Bell, Thora is struggling to find her place in the world. As she and Jane work together, they form a measure of trust, and Thora's wounded heart begins to heal. When she encounters two men from her past, she sees them--and her future--in a different light.
With pressure mounting from the bank, Jane employs innovative methods to turn the inn around, and puzzles over the intentions of several men who seem to have a vested interest in the place. Will her efforts be enough to save The Bell? And will Thora embrace the possibility of a second chance at love?
---
What do you think about this review?
Comments
No comments posted.

Registered users may leave comments.
Log in or register now!