"The hard work of grape harvest is interrupted by tragedy"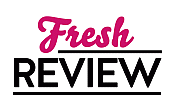 Reviewed by Clare O'Beara
Posted July 1, 2017

Mystery Culinary | Mystery Amateur Sleuth
More frolics from the wine-making experts, and murder as tempers are strained at harvest time. Settle back and relax as we watch other people working. RED-HANDED IN ROMANEE- CONTI begins with Benjamin Cooker and his beloved wife visiting Benjamin's father in London. But an early start to the grape harvest in the Burgundy region means Benjamin has to cut his visit short. His own grapes are in Bordeaux but he supervises the harvest for an old friend and client, and this year a mechanical grape sorter is to be introduced. He arrives to hear that one of the casual worker grape pickers, a woman named Clotilde Dupont, has been found murdered.
More bad news follows. A storm of hail falls without warning and Benjamin and his young assistant Virgile hear stones clatter off the roof, see the smashed grapes at the foot of the vines. Some fields lose sixty percent of the harvest. A bad hail year can mean losing a fortune. The race to save the remnants from fungus is on. Along with neighbourly ideals we find competitiveness between vintners in the same region and between different regions. I'm interested to note that forty percent of students at the University of Bordeaux are women, and some of the top wines today are made by women. But it seems that old attitudes die hard among some vintners and women are not always considered craftsmen.
Benjamin's poor father has to end up sadder but wiser, I was thinking from the start, and sure enough all does not go smoothly. Benjamin too experiences being on the wrong side of events. The main action in this story is the bustling work of wine making under the French sun. We see that while mechanisation is making inroads, there is still plenty of hand labour and quality control involved. And I like that we find out more of Virgile's background, and why his own family doesn't make wine anymore. The history of the princely estate of Romanee-Conti is related. But the vexed matter of the murdered Clothilde occupies a lot of the account, with envy, jealousy, love, lies and blackmail.
RED-HANDED IN ROMANEE-CONTI is certainly one of the more complex mysteries from the pens of Jean-Pierre Alaux, Noël Balen and translated by Sally Pane. I find it a fitting tribute to all the unsung hard workers who bring us our wines. Good health!
SUMMARY
The "addictive" Winemaker Detective mystery series returns to Burgundy, France, where wine connoisseurs and amateur sleuths Benjamin Cooker and Virgile Lanssien sniff out wrongdoers during a hazardous harvest.
The perfect wine, the perfect harvest... and the perfect murder?
When world-renowned wine expert Benjamin Cooker's elderly father needs him most, the erudite consultant and his dashing assistant Virgile Lanssien are called away to Burgundy to orchestrate the harvest. More than just picking grapes, the Winemaker Detective must keep a delicate balance between an old-time vintner and his heir as a catastrophic hailstorm endangers some of France's most celebrated wines. Adding insult to injury, the brutal and mysterious murder of a grape picker sends shock waves through the winemaking world and the small-town gendarmes find evidence incriminating Cooker. He and his trusty assistant put their sharp senses to work detecting clues and subtleties in the tight-knit community to find where the real killer is lurking.
In another satisfying wine novel with a French flair, authors Jean-Pierre Alaux and Noël Balen give readers a perfectly intoxicating combination French wine, gourmet meals, and mystery in the gloriously described Burgundy wine region with all the scenery, scents, and sounds of France. This light, fun mystery combines amateur sleuths, food, and wine in a wonderfully French mystery novel that doubles as a travel guide. It is a new kind read on the international mystery and crime scene: a pitch-perfect, wine-infused, French-style cozy mystery.
---
What do you think about this review?
Comments
No comments posted.

Registered users may leave comments.
Log in or register now!