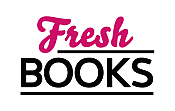 Summer Reads are HOT in July!
"This Son of Texas finally comes home!"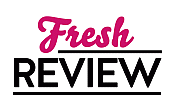 Reviewed by Annetta Sweetko
Posted June 27, 2017

Romance Military | Romance Suspense
Delta Force Colonel Wyatt Loughman known as THE LEGEND to his team mates, has been pulled from his duty and dropped back home to find his aunt and uncle dead and his father is missing, kidnapped and on top of it all the woman he can never forget, Callie Reed, is still there.
Callie has been in love with Wyatt for as long as she can remember, but has come to realize that he will never feel the same. Now, working with him is only a means to get her boss and his father, Orrin Loughman, back. A torturous means, but one she is determined to survive. She survived him leaving her once, she will do it again. She will survive even if her heart is once again torn into pieces.
THE LEGEND by Donna Grant is an amazing, fast paced, secretive, nerve racking third Sons of Texas novel. While reading the first two books, I have to admit that I didn't like Wyatt that much, he is cold, demanding and tended to belittle Callie just a bit too much for my taste. But a few surprising truths come out about his feelings. One thing that comes to light is -- Callie has a horrible and abusive family and we find out that it was Wyatt that frightened them into leaving her alone, but now they are back wanting her to return to the fold. What has given them the courage to become pests again?
The Loughman's know that they are up against an organization called, believe it or not, Saints, who will stop at nothing to obtain a bio-weapon that Orrin has hidden. Wyatt and Callie have their hands full as they try to work together, face their feelings and deal with her family and the Saints.
This is a reunion book of sorts, but I am hopeful that it is not the last, as there are a couple of characters that I would not mind seeing have their own books. Sergei, Lev and even Maks would make really good leading men. If you want action packed pages, danger, intrigue, love and romance then THE LEGEND will bring all that and more.
SUMMARY
A LONE STAR LOVER
They live to protect. They live to fight for honor and justice. They live to love the women who have captured their souls. These are the Sons of Texas, from New York Times bestselling author Donna Grant. In The Legend, Callie Reed doesn't need a man to protect her. An expert sharpshooter and renegade hacker, this Texas-born spitfire's got the skills and the courage to stand up to any danger―no matter how deadly. But when she becomes the target of a shadowy organization known as the Saints, Callie is forced to team up with the one man she can't outshoot: the gorgeous, and infuriating, Lone Star legend named Wyatt Loughman…
A Delta Force Colonel with a rock-hard body and stone- cold heart, Wyatt has been teasing and tormenting Callie since they were playmates on his family's ranch. Of course, he's wildly attracted to the fiery, strong-willed Callie. But he's always hidden his feelings behind a wall of Texas tough and military cool, even as he's burning up with desire. Can Wyatt save Callie's life―without putting her love in the line of fire?
---
What do you think about this review?
Comments
No comments posted.

Registered users may leave comments.
Log in or register now!