"Another smart and sexy winner from Julie James"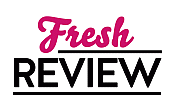 Reviewed by Make Kay
Posted June 27, 2017

THE THING ABOUT LOVE is yet another fun release from New York bestseller Julie James. This is a quintessential James book with her usual trope of enemies to lovers. Although retreading familiar ground, James always makes her same trope fresh and exciting. James always gives us snappy dialogue and a sexual chemistry that also snaps, with a sensual conflagration so hot it almost burns the pages.
Jessica Harlow and John Shepherd were staunch enemies during FBI training. Jessica was the poised ad cerebral star of the class, and made John feel he was the slow meathead of the bunch. John was the tough Army Ranger who could complete any physical task with agility and panache. When John tried to offer Jessica some typical military-style motivational support as she struggled with the physical parts of their training, Jessica thought John was taunting her. The two graduated with a well-worn resentment of each other. Five years later, they're newly stuck working together in the FBI field office in Chicago. They must work together intimately as undercover agents to trap a crooked mayor.
I enjoy how James feeds us flashbacks from Jessica's and John's perspectives as the story begins to take off, slowly tantalizing us with why he hated her and vice versa years before. It's a fun way to give the backstory, and I like how it avoids info dump. I adore how Jessica and John slowly figure put they were mistaken about each other as they work their case as FBI partners. And watching them try to keep their hands off each other is positively delicious.
James' THE THING ABOUT LOVE is a sprightly yet smart read. Yet the character interactions are so compelling, and the sexual tension so engrossing, that I could not put this book down. I stayed up way too late to finish reading it, but I'm not sorry- I'd do it again in a heartbeat. Julie James' books are worth losing sleep over!
SUMMARY
The New York Times bestselling author of Suddenly One Summer blows the covers of two FBI agents who can't hide who they are from each other...
FBI agents Jessica Harlow and John Shepherd have a past. The former lawyer and cocky Army Ranger clashed during their training at Quantico and gladly went their separate ways after graduating from the Academy. Six years later, the last thing either of them expects is to be assigned to work as partners in a high-profile undercover sting.
For both of them, being paired with an old rival couldn't come at a worse time. Recently divorced from a Hollywood producer and looking for a fresh start, Jessica is eager to prove herself at her new field office. And John is just one case away from his dream assignment to the FBI's elite Hostage Rescue Team. In order to nail a corrupt Florida politician, they'll have to find a way to work together—a task that becomes even trickier when they're forced to hole up at a romantic beachfront resort as part of the investigation. Suddenly, the heat behind their nonstop sparring threatens to make the job a lot more complicated...
---
What do you think about this review?
Comments
1 comment posted.
Re: Another smart and sexy winner from Julie James

Lovely review. Thanks. I like Julie James books, too!
(Kathleen Bylsma 5:21pm July 11, 2017)
Registered users may leave comments.
Log in or register now!