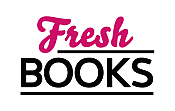 Great new reads in September
"A tour-de-force of metahuman madness and Machiavellian supervillains!"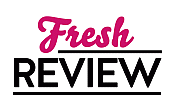 Reviewed by Miranda Owen
Posted June 26, 2017

JUSTICE LEAGUE VS. SUICIDE SQUAD is a comic book fan's dream, created by a slew of favorite writers and artists. Some comics never live up to their eye-popping covers, but JUSTICE LEAGUE VS. SUICIDE SQUAD lives up to every tantalizing thing hinted at on the cover. There are so many things going on in this book but, amazingly, they all manage to work. As a Suicide Squad fan, I think this book helps define the group a little. In JUSTICE LEAGUE VS. SUICIDE SQUAD, you have classic superheroes, antiheroes, villains, and something in-between. The members of Task Force X are used to being knocked around, ridiculed by good guys and bad guys alike, but in JUSTICE LEAGUE VS. SUICIDE SQUAD the slightly preachy superheroes see what's worse than the current Suicide Squad.
Because JUSTICE LEAGUE VS. SUICIDE SQUAD has what seems like a cast of thousands, I once again had to keep my DC Comics encyclopedia close by while navigating this book. This is the first time I've read a story involving Maxwell Lord. This is actually a good book for readers new to these supervillains, because their histories are explained. In JUSTICE LEAGUE VS. SUICIDE SQUAD, Lord is a megalomaniacal zealot with far- reaching goals. Amanda Waller's sins of the past come back to haunt her when Maxwell Lord recruits her previous Suicide Squad for carrying out his dastardly plans. It's often hard to tell exactly what Lord's endgame is, apart from causing a terrifying level of worldwide chaos and getting revenge on Waller. Whether Suicide Squad newbie Killer Frost becomes a tool for good or evil, factors heavily in how things get resolved.
JUSTICE LEAGUE VS. SUICIDE SQUAD is a tour-de-force of metahuman madness and Machiavellian supervillains. A private tete-a-tete between Batman and Lobo, after the dust clears, promises future stories with strange bedfellows. As Amanda Waller walks out on Maxwell Lord at the end of JUSTICE LEAGUE VS. SUICIDE SQUAD, readers like me are left to wonder -- what exactly is Task Force XI? In "Epilogue: The Cost", Rob Williams and Spurrier show a different side to Amanda Waller, rather than the cold and monstrous one she normally presents. There is no miraculous redemption for Amanda, but it's fascinating to see what can level such a steely persona.
SUMMARY
The first major crossover of the Rebirth era starring the biggest heroes and villains in comics, this action-packed epic JUSTICE LEAGUE VS. SUICIDE SQUAD features an all- star creative team, including writers Joshua Williamson, Tim Seeley, Rob Williams and Si Spurrier, with superstar artists Jason Fabok, Tony S. Daniel, Jesus Merino, Fernando Pasarin, Robson Rocha, Howard Porter, Scot Eaton, Riley Rossmo, Christian Duce, Giuseppe Cafaro and more!
The members of the Justice League are Earth's most powerful and famous superheroes…but they aren't the only team in town. The Suicide Squad strikes from the shadows and does the jobs too dirty for superheroes to handle. Under the iron fist of Director Amanda Waller, these monsters and maniacs have operated in total secrecy…until now. Batman is on their trail and the Squad's existence isn't something he or the Justice League can tolerate. It must be shut down. But while the heroes and antiheroes are distracted fighting each other, twisted mastermind Maxwell Lord assembles a nightmarish army of DC's deadliest villains to take out both teams! Collects JUSTICE LEAGUE VS. SUICIDE SQUAD #1-6, SUICIDE SQUAD #8 backup story, SUICIDE SQUAD #9-10 and JUSTICE LEAGUE #12-13.
---
What do you think about this review?
Comments
No comments posted.

Registered users may leave comments.
Log in or register now!