"Death ties three college friends together through betrayal"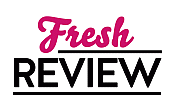 Reviewed by Patricia (Pat) Pascale
Posted June 23, 2017

Women's Fiction | Thriller Psychological
Three freshman roommates at elite Carlisle College in Belle River, New Hampshire could not be more different. From New York City, Kate Eastman, is beautiful, rich, a trust fund darling who is wild, spoiled and used to getting whatever she wants. She loves alcohol, drugs and sex and lots of it! The Eastman name is everywhere on the college campus and Kate's top priority is where/when is the next party. Aubrey, poor, white trash from Vegas, is on a scholarship and believes this is the beginning of a new life for her. She can not fail and idolizes Kate following her like a puppy and doing anything to become her BFF. Jenny is a "townie," whose family own the local hardware store and Jenny has ambitious plans for her future.
The threesome is nicknamed the Whipple Triplets, and they are invited to all the biggest and best frat parties. Too quickly, Aubrey becomes addicted to drugs and drinking but she must continue in order to stay close to Kate. Kate has no problem with partying, drinking/drugging heavily, and if she feels like going to class, she will. If not she stays in bed and gets ready for the next party. She manipulates her roommates especially Aubrey. Kate is selfish and thinks nothing of dating Jenny's high school boyfriend, Lucas, that Jenny still has feelings for. When he dies from a fall from the local bridge, it is determined to have been a suicide. The Whipple Triplets claim they saw it happen. Is that the truth?
Time passes and the girls barely stay in touch but 20 years later finds them all back in Belle River. Jenny is the mayor of the town and is married to Tim, a cousin of Lucas. Their marriage is strained because Jenny lied to Tim about what really happened to Lucas on the bridge.
Kate is financially hurting as she has gone through her inheritance and is on the outs with her father. She is married to a long-time friend and social equal, Griff, who also lost his fortune when his father was found guilty of fraud and is serving time in prison. Kate is not used to being without wealth, is bored and having an affair.
Aubrey owns and operates a successful Yoga Studio, has children and is married to Ethan, a doctor. It is Ethan who is having an affair with Kate. Another betrayal by Kate, to BFF Aubrey. When Kate's body is found washed up near the bridge, it is time to find a murderer.
Who done it?
IT'S ALWAYS THE HUSBAND is the debut novel from Michele Campbell and tells of secrets, betrayals, murder in a small Ivy League community. I did not like any of the three main characters, which is rare for me. Their relationship was more like frenemies and their promise to each other "to never hurt one another," was not even believable. Also, their love interests were all losers. The book is a downer and the ending is not a surprise. Perhaps her next offering will be more appealing to me. I prefer characters that I can root for. Not so in this case, but I did try!.
SUMMARY
Kate, Aubrey, and Jenny first met as college roommates and soon became inseparable, despite being as different as three women can be. Kate was beautiful, wild, wealthy, and damaged. Aubrey, on financial aid, came from a broken home, and wanted more than anything to distance herself from her past. And Jenny was a striveróbrillliant, ambitious, and determined to succeed. As an unlikely friendship formed, the three of them swore they would always be there for each other.
But twenty years later, one of them is standing at the edge of a bridge, and someone is urging her to jump.
How did it come to this?
Kate married the gorgeous party boy, Aubrey married up, and Jenny married the boy next door. But how can these three women love and hate each other? Can feelings this strong lead to murder? When one of them dies under mysterious circumstances, will everyone assume, as is often the case, that itís always the husband?
A suspenseful, absorbing novel that examines the complexities of friendship, Itís Always the Husband will keep readers guessing right up to its shocking conclusion.
---
What do you think about this review?
Comments
1 comment posted.
Re: Death ties three college friends together through betrayal

Thanks forthe review. This sounds too messy. :(
(Kathleen Bylsma 5:33pm June 25, 2017)
Registered users may leave comments.
Log in or register now!