"Can Quinn stay safe when a human trafficking ring is after her?"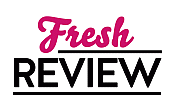 Reviewed by Debbie Wiley
Posted June 19, 2017

When Quinn O'Meara sees the fire burning in the Nevada desert, her conscience won't let her keep riding without checking to see if someone needs help. To her horror, she discovers a car burning and a toddler nearby. Quinn rescues the toddler only to find herself in need of immediate police intervention. Fortunately, Nick Saldano intervenes only to realize that he shared a foster home with Quinn when they were children. But can Nick keep Quinn safe when one of the major players in a human trafficking ring is after her? And will their childhood love blossom into something more lasting?
Wow! Sharon Sala books are always a pleasure to read but RACE AGAINST TIME flat out blew me away. We see two stories intertwined as Sharon Sala gives us a look at the horrors of human trafficking. I love that Sharon Sala tackles such sensitive issues, bringing us a phenomenal story while providing awareness on the subject.
RACE AGAINST TIME alternates viewpoints, as we see the love rekindle between Quinn and Nick. While their first meeting was more of a childhood crush, this time they are learning how to love each other as mature adults. Nick's protective nature is heart-warming, particularly since he doesn't allow his own concerns and fears to overshadow the strong, self-sufficient woman that Quinn is.
Quinn and Nick are at the center of the story but it is Starla Davis' story that broke my heart. Human trafficking is a horrific crime and Sharon Sala gives us just an inkling as to the lives that are destroyed by it. Starla could be any teenage girl, looking to meet up with a good-looking boy she's met online.
Sharon Sala is a master at crafting stories that will both warm your heart and make you cry. RACE AGAINST TIME is an emotional thriller, packed with action, love, regrets, and criminal activity that will make your blood boil. If you read just one romantic suspense story this year, make it RACE AGAINST TIME as you're guaranteed a phenomenal story.
SUMMARY
Sometimes fate brings you together…only to tear you apart
Growing up in the foster system, Quinn O'Meara made a point of never getting involved. But when she discovers a crying baby amid a fiery crime scene, she knows she has no choice. Suddenly in way over her head, Quinn turns to the police, unintentionally positioning herself in the crosshairs of a deadly human-trafficking ring.
The last time homicide detective Nick Saldano saw Quinn, she was still the young girl he'd shared a foster home with. The girl who'd loved and cared for him when no one else had. Now here she was, gorgeously all grown-up—and in terrible danger.
Unwilling to lose her again, Nick insists on keeping Quinn close, especially when the bond they once shared heatedly slides into desire. Quinn finally has someone worth holding on to, but what kind of future can they have when she might not live to see tomorrow?
---
What do you think about this review?
Comments
4 comments posted.
Re: Can Quinn stay safe when a human trafficking ring is after her?

Can't wait to read this book!!
(Kelli Jo Calvert 8:14pm June 19, 2017)
I have it pre-ordered, and can't wait for it to hit my kindle. I have never
been disappointed by a Sharon Sala book. They are all keepers!
(Sara Gerhold 8:25pm June 20, 2017)
Check of a premise! Thanks.
(Kathleen Bylsma 5:43pm July 10)
Fantastic review! Thank you!
(Monique Daoust 6:50pm July 10)
Registered users may leave comments.
Log in or register now!