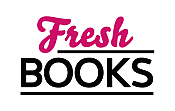 Great new reads in September
"Being a Good Samaritan turns deadly for private investigator Will Novak."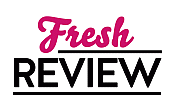 Reviewed by Tanzey Cutter
Posted June 19, 2017

Though he drinks to forget that everyone he's loved are dead, it never works. Will Novak is in the middle of the Caribbean Sea on his cherished sailboat reliving nightmares when he hears a woman scream. Novak spots a luxury yacht where a terrible act of murder occurs. While he watches with his night scope, the killer assaults a girl, tosses her overboard and flees when he sees Novak, who rushes to rescue the girl. Though badly injured, she's still alive when he pulls her aboard his boat.
Claiming she has no memory, Novak is afraid what she can't remember is going to turn out to be something very bad for him. He's always been suspicious of people and this skinny little waif is no different. When she finally tells Novak who she is and why she's in trouble, can he believe her? Before they can reach a safe port, pirates attack, confiscating his boat and taking them captive. Things go from bad to worse when an unknown assassin starts pursuing them after their escape from the pirates. Now their survival depends on Novak's skills in navigating the Yucatan jungle to keep ahead of a killer intent on finishing what he started in the Caribbean Sea. But why? What is the assassin's motive?
Along the way to a safe haven, Novak is not only dealing with a habitual liar and a deadly assassin, but also a Mexican drug lord and his enforcers. Desperate to survive, Novak seeks the aid of an old friend and lover in the border area between Mexico and Belize. He then contacts his PI partner, Claire Morgan for more assistance, and of course, her husband Dr. Nicholas Black becomes involved, as well. The big question is why everyone is after this girl? And will any of them survive the bloody confrontation once the shocking truth is finally revealed?
Action-packed from beginning to end, Linda Ladd's SAY YOUR GOODBYES is the second thriller to feature Will Novak. This formidable man, an ex-Navy SEAL, has a tragic past that haunts him day and night. He retired as an NYPD cop after he was unable to save his wife and children when the twin towers fell on 9/11. He's a loner who's finally found his niche as a PI in partnership with Claire Morgan (of the Claire Morgan thrillers series), but he still suffers self-recrimination and nightmares. I think it's a smart move that Linda Ladd has devised this spin-off series for Novak, a broken man who's intimidatingly tough, yet can also be tender. As always, Ms. Ladd writes with authority as she keeps readers transfixed by gripping action/adventure elements, as well as deftly developing the characters' motivations, then providing an extraordinary outcome. I've been a fan since Ms. Ladd started writing the Claire Morgan series, and I'm always eagerly anticipating her next release, especially with this Will Novak series.
SUMMARY
Say You're Dreaming
When a scream wakes Will Novak in the middle of the night, at first he puts it down to the nightmares. He's alone on a sailboat in the Caribbean, miles from land. And his demons never leave him.
Say Your Prayers
The screams are real, though, coming from another boat just a rifle's night scope away. It only takes seconds for Novak to witness one murder and stop another. But with the killer on the run and a beautiful stranger dripping on his deck, Novak has gotten himself into a new kind of deep water.
But Don't Say Your Name
The young woman he saved says she doesn't know who she is. But someone does, and they're burning fuel and cash to chase Novak and his new acquaintance from one island to the next, across dangerous seas and right into the wilds of the Yucatan jungle. If either of them is going to live, Novak is going to need answers, fast-and he's guessing he won't like what he finds out .
---
What do you think about this review?
Comments
No comments posted.

Registered users may leave comments.
Log in or register now!