"A beautiful, personal read"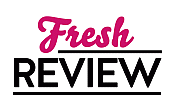 Reviewed by Annie Tegelan
Posted June 16, 2017

Women's Fiction Contemporary | Women's Fiction
LOST AND FOUND SISTERS is Jill Shalvis's first Women's Fiction novel. Known for her quirky heroines, Chef Quinn Weller very much fits that bill as well. Despite her fun personality, she's a woman who has down on her luck. When she randomly discovers that she was adopted and that her real mother has left her some things, she doesn't know how to react. At twenty-year years old, her whole life has turned upside down and in an effort to discover who she truly is, she goes to Wildstone, California to find out what really happened.
This book has its ups and downs. Shalvis stays true to her writing style by creating a wonderful community around Quinn. Since this is a Women's Fiction novel, the focus is really going to be on Quinn and her personal journey. Therefore, it was important to really create that connection with the heroine and the reader quickly in the beginning. While I liked Quinn, I don't think she made that big of an impact on me. For me, the beginning was a little too rushed and therefore, I didn't get a chance to know Quinn before she receives the news about her mother. I felt like if more time was spent on that before, that connection would be stronger and readers would feel more empathy towards her character.
Nevertheless, LOST AND FOUND SISTERS is a beautiful read that I think many readers will enjoy. Quinn's personal journey is touching and Jill Shalvis has done a good job in her debut in this new genre.
SUMMARY
From New York Times bestselling author Jill Shalvis comes her first women's fiction novel—an unforgettable story of friendship, love, family, and sisterhood—perfect for fans of Colleen Hoover, Susan Mallery, and Kristan Higgins.
They say life can change in an instant…
After losing her sister in a devastating car accident, chef Quinn Weller is finally getting her life back on track. She appears to have it all: a loving family, a dream job in one of L.A.'s hottest eateries, and a gorgeous boyfriend dying to slip an engagement ring on her finger. So why does she feel so empty, like she's looking for a missing piece she can't find?
The answer comes when a lawyer tracks down Quinn and reveals a bombshell secret and a mysterious inheritance that only she can claim. This shocking revelation washes over Quinn like a tidal wave. Her whole life has been a lie.
On impulse, Quinn gives up her job, home, and boyfriend. She heads up the coast to the small hometown of Wildstone, California, which is just a few hours north, but feels worlds apart from Los Angeles. Though she doesn't quite fit in right away, she can't help but be drawn to the town's simple pleasures…and the handsome, dark-haired stranger who offers friendship with no questions asked.
As Quinn settles into Wildstone, she discovers there's another surprise in store for her. The inheritance isn't a house or money, but rather something earthshattering, something that will make her question everything she thought she knew about herself, about her family. Now with a world of possibilities opening up to Quinn, she must decide if this new life is the one she was always meant to have—and the one that could finally give her the fulfillment she's searched so long for.
---
What do you think about this review?
Comments
No comments posted.

Registered users may leave comments.
Log in or register now!