"ONCE UPON A SPINE is a definite favorite"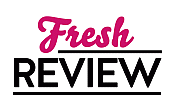 Reviewed by Annie Tegelan
Posted June 16, 2017

With the eleventh book in the Bibliophile Mystery series, Kate Carlisle dazzles and delights readers with ONCE UPON A SPINE. Our heroine, Brooklyn, has shown a lot of growth and development throughout the series and she has matured very well. However, in this book, she is set to meet the parents of her boyfriend, Derek and this scares the wits out of her.
As if that wasn't enough to worry about, a lot of people are dropping dead around her and she can't figure out why. Fingers are being pointed this way and that, causing a lot of tension to build. It's no surprise that Carlisle is able to weave a magnificent mystery for this book. She's always been an excellent writer, but this book was especially excellent. Not only was it engaging, but the Alice in Wonderland touches really tapped into my interests because I am a fan as well. In this way, I felt like I could really connect with Brooklyn's character.
This book was so well-written and executed that I breezed through this book. There's also a wonderful balance between the mystery and the romance, which is a bonus for me since those are my top two favorite genres.
ONCE UPON A SPINE is definitely my favorite book in this series. It had everything a Mystery lover like me needed in a book.
SUMMARY
In this Bibliophile Mystery from the New York Times bestselling author of Books of a Feather, San Francisco bookbinder Brooklyn Wainwright stumbles through the looking glass in a tale of murder, rare books, and a quest for the perfect pie…
Brooklyn's oh-so-proper future in-laws are traveling from England to meet her, and if that's not enough to set her on edge, rumors abound that the charming Courtyard shops across the street may be replaced by high-rise apartments. Their trendy neighborhood will be ruined unless Brooklyn and her fiancé, Derek Stone, can persuade the shopkeepers not to sell.
But with a rare edition of Alice's Adventures in Wonderland causing bad blood at the Brothers Bookshop and a string of petty vandalism making everyone nervous, Brooklyn and Derek feel like they're attempting six impossible things before breakfast. Then the owner of the Rabbit Hole juice bar is felled by his own heavy shelves, and the local cobbler lies dead beside him. An accident . . . or something more sinister? Things get curiouser and curiouser when a second priceless copy of Alice is discovered. Will it stir up more trouble within the close-knit community?
As the Brits descend, Brooklyn learns they're not so stuffy after all. Derek's dad is won over with chocolate cream pie, and his psychic mum would kill to help Brooklyn solve this murder—before another victim takes a tumble.
---
What do you think about this review?
Comments
No comments posted.

Registered users may leave comments.
Log in or register now!