"Some truly fine illustrations in this new adult coloring book."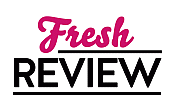 Reviewed by Sandra Wurman
Posted June 14, 2017

TEMPTATIONS IN A TEAPOT by Laura Givens is a lovely addition to the adult coloring book category, albeit a little on the more expensive side although I feel certain it will be available discounted prices on some online websites. Since I am reviewing this book from a digital version I cannot attest to the quality of the paper, so prior to purchasing this book I would certainly want to see and feel the physical paper version.
The subject of TEMPTATIONS IN A TEAPOT is obviously teapots. Each illustration has at its core a teapot and in the vast majority of these pages these teapots have beautiful detailing which makes them a delight for coloring by pencil. These teapots are perfect for those sharp pointed pencils.
The backgrounds for these teapots vary quite a bit. Some a bit more modern, others Asian, there is even an homage to Norman Rockwell although I'm unsure if that was intentional. What caught my eye were several featuring Gibson Girls in all their finery and luscious hair. Those would definitely be the first pages I would try to conquer.
And then there is one little surprise illustration that seems to reference Laura Givens love of literary works.
All and all TEMPTATIONS IN A TEAPOT by Laura Givens is a welcome newcomer to the world of adult coloring books. The outlines are crisp and welcoming for all skill levels. Many of these pages are definitely frame worthy upon completion. So you should definitely check out this coloring book and if the paper stock is sturdy as the well-conceived illustrations it might well be worth the price.
SUMMARY
You are cordially invited to the most charming tea party in the land. Be sure to steep a cup of your favorite tea, and tuck yourself into a comfy chair. Lay out your most vibrant colored pencils and pens because itís time to indulge.
Featuring 50 tea-rrific designs, TEMPTATIONS IN A TEAPOT offers a delightful interlude to satisfy your creativi-tea: A Victorian tea for four; an elegant lady in waiting; a musical tea with just the right notes; a tea party with kitty; and a royal tea topped with a crown. Youíll discover these and more in this tempting teapot of images brewed just for you.
---
What do you think about this review?
Comments
No comments posted.

Registered users may leave comments.
Log in or register now!