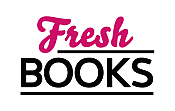 Best August Reads!
"Can there be a prodigal son's return for this outlaw?"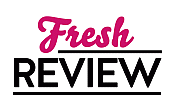 Reviewed by Monique Daoust
Posted June 13, 2017

Romance Historical | Inspirational Historical | Inspirational Romance
Tex Beckett had played his one and only poker game, and won. Amongst his winnings was a treasure map and gold coins. Tex is also a wanted man: he is the Texas Titan, a bank and train robber. While in a small town, Tex goes to the bank to exchange a gold coin and send money to Ravenna Reid, his one and only love, whom he left standing high and dry instead of eloping, as they had planned. While waiting in line, Tex is recognised by the local sheriff and shot. Tex escapes through a window, hops on his horse intending to make it home to Idaho, and collapses almost on Ravenna's doorstep. Since the death of her grandfather, her only relative, Ravenna has been struggling to maintain the family farm, which is also home to five orphans, and continuing her grandfather's legacy is becoming harder by the day. Is it too late?
Even while reading THE OUTLAW'S SECRET, the previous book, I was dying to know Tex's story, as his invisible presence had defined the whole story. I knew THE RENEGADE'S REDEMPTION would be good, because Stacy Henrie hasn't failed me yet, but nothing had prepared me for such an extraordinary book!
THE RENEGADE'S REDEMPTION is a daring book, especially from an author of inspirational romance: Tex is really a criminal and has been for eight years, and how could Ms. Henrie possibly convincingly redeem him? Well, she did rise to the occasion and in spectacular manner! THE RENEGADE'S REDEMPTION is a triumph of intelligent and astonishing storytelling, and I was enthralled from beginning to end, to a point where I was surprised I read the book so quickly. Tex's atonement is a painful thing to witness at times as he finally chose to face all the wrongs he has committed, all the people he has hurt; he was in denial, and remains that way for a long time. My heart bled for poor Ravenna; she is inordinately valiant, her Faith has always helped her through the rough times, but life on the farm is becoming almost intolerable for a woman alone, the only remaining adult on the premises, not that she often complains, but she cries when no one is watching.
What a joy it was not to see Ravenna jump in the arms of her teenage love. She's wary -- and not even knowing of Tex's activities during those eight years. Tex cannot find the nerve to tell Ravenna, even though he would like nothing more than marry her; he knows she will never accept him as he is now, so he plans to leave as soon as everything that needs taking care of on the farm is done.
THE RENEGADE'S REDEMPTION is set in 1892, the Church played an important role in people's lives; Ravenna is a good Christian while obviously Tex isn't, and Stacy Henrie accomplishes a veritable tour de force with a story that remained believable at all times, and while faith plays a huge part in Tex's redemption, it was perfect and I honestly cannot fathom how it could have been dealt with otherwise. The author never took the easy way out and every single issue was masterfully handled. THE RENEGADE'S REDEMPTION is an intensely powerful and emotional story, and Stacy Henrie's writing has never been more nuanced, evocative and insightful. THE RENEGADE'S REDEMPTION is a magnificent book that went far beyond my wildest expectations.
SUMMARY
Refuge for the Outlaw
When Tex Beckett arrives at Ravena Reid's farm, he's eight years too late for the elopement they'd once planned—and it's far too early to win her forgiveness. He's seriously wounded, though, and she can't turn him away, though she knows better than to trust him. Yes, it's wonderful having help with the farm, and with the orphans she fosters, but if she opens her heart, she'll get hurt again when he leaves. And Tex always leaves.
As a notorious bank robber, Tex is used to danger. Yet reuniting with the only woman he's ever loved is the riskiest thing he's ever done. All he wants is to stay with Ravena and the children. But can he build a new start before his past catches up with him?
---
What do you think about this review?
Comments
No comments posted.

Registered users may leave comments.
Log in or register now!