"Can Amelia and her hearing dog uncover a murderer?"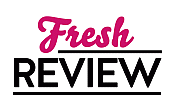 Reviewed by Debbie Wiley
Posted June 13, 2017

Two years ago, Amelia Winn's life was changed when a car hit her as she was escorting a patient to her car. Amelia is working to rebuild her life again after losing her hearing, her job, and eventually her marriage. However, she finds herself smack in the middle of a murder investigation when she and Stitch, her hearing dog, find a dead body while she is out paddle boarding. Worse yet, the dead body is a nurse who had reached out to Amelia since her accident. Amelia can't stop thinking about Gwen's death, but is she willing to risk everything to uncover the culprit?
Heather Gudenkauf is a master at finding the emotional heart of a story and wrapping you up in it. NOT A SOUND thrusts us right into the middle of Amelia's recovery, just as she's finally pulled herself together after a horrible accident. I love how Heather Gudenkauf shows us Amelia's strengths without ignoring her struggles. In fact, her challenges demonstrate just how determined and strong Amelia is as she doesn't give up. Amelia's deafness is an integral piece of the storyline as we see her struggles to adjust in a world where the nuances of sound are critical. Heather Gudenkauf does a beautiful job at introducing readers to a world without sound.
Heather Gudenkauf is quickly becoming one of my go-to authors when I want to read an emotional story that makes me look at a situation differently. NOT A SOUND is a thriller but the characters are the heart and soul of the storyline. Besides, who couldn't help but love Stitch and his decidedly independent streak? Stitch truly steals the show as his fierceness and loyalty are ever-present. If you haven't read a book by Heather Gudenkauf before, then NOT A SOUND is a great place to start.
SUMMARY
A shocking discovery and chilling secrets converge in this latest novel from New York Times bestselling author Heather Gudenkauf
When a tragic accident leaves nurse Amelia Winn deaf, she spirals into a depression that ultimately causes her to lose everything that matters—her job, her husband, David, and her stepdaughter, Nora. Now, two years later and with the help of her hearing dog, Stitch, she is finally getting back on her feet. But when she discovers the body of a fellow nurse in the dense bush by the river, deep in the woods near her cabin, she is plunged into a disturbing mystery that could shatter the carefully reconstructed pieces of her life all over again.
As clues begin to surface, Amelia finds herself swept into an investigation that hits all too close to home. But how much is she willing to risk in order to uncover the truth and bring a killer to justice?
New York Times bestselling author Heather Gudenkauf has been described as "masterful" and "intelligent" and compared to Lisa Scottoline and Jodi Picoult. Introducing her most compelling heroine yet, she delivers a taut and emotional thriller that proves she's at the top of her class.
---
What do you think about this review?
Comments
No comments posted.

Registered users may leave comments.
Log in or register now!