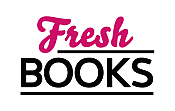 Great new reads in September
"I Dare You Not To Be Scared Of I See You!"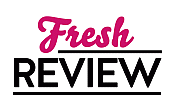 Reviewed by Patricia (Pat) Pascale
Posted June 8, 2017

Zoe Walker is heading for home from work via the Underground as she does every night. A straphanging lifestyle, Zoe is annoyed when the train stops and does not continue on. She picks up a copy of the Gazette and thumbs through it to the shoddy advertisements. Suddenly she is shocked and surprised to see her photograph on a dating site with a telephone number and a website. At 40, with teen children, divorced, living with her new boyfriend, Simon, she would never sign up for a dateline service. How could this happen? What would you do?
Arriving home she immediately shows the picture to her family. They almost convince her it was not her, but not quite. They try calling the telephone number listed, but it is a dead end. The website needs a password. What is going on?
The next day Zoe, looks for the ad in the Gazette and it shows another woman. At work Zoe finds older copies of the Gazette and discovers some of the women in the ads became victims of terrible crimes. The common denominator has to be the Underground as all the women involved traveled it. Time to report her suspicions to the MIT (Murder Investigation Division}, Detective Rampello, who is in charge, questions and listens to her fears. Zoe is convinced someone is targeting women passengers on the underground, following them and using them for sinister pleasures. Who would victimize women for profit and why?
At MIT, Zoe also meets police officer Kelly Swift who was recently demoted because she attacked a prisoner accused of rape. Her twin sister had been raped in college, the attacker never caught. Kelly is working temporarily at MIT and is eager to solve the Underground mysteries. Working closely with Zoe, they are closing in on the mastermind behind the deadly website. I guessed everyone along the way and was never right and my super sleuth persona has suffered. It is a journey filled with terror and unanswered questions. Everyone is suspect. I found myself looking over my shoulder and the finale gave me chills. I SEE YOU is a stunner that is both clever and compelling and could happen. So, stay alert, trust your intuitions, and always be aware of your surroundings and Good Luck. I look forward to more sensational tales of tangled webs of deceit and betrayals. Clare Mackintosh, I SEE YOU will be a huge hit. Thank you. You have a new fan.
SUMMARY
The author of the New York Times bestseller I Let You Go propels readers into a dark and claustrophobic thriller, in which a normal, everyday woman becomes trapped in the confines of her normal, everyday world...

Every morning and evening, Zoe Walker takes the same route to the train station, waits at a certain place on the platform, finds her favorite spot in the car, never suspecting that someone is watching her...

It all starts with a classified ad. During her commute home one night, while glancing through her local paper, Zoe sees her own face staring back at her; a grainy photo along with a phone number and a listing for a website called FindTheOne.com.

Other women begin appearing in the same ad, a different one every day, and Zoe realizes they've become the victims of increasingly violent crimes—including murder. With the help of a determined cop, she uncovers the ad's twisted purpose...A discovery that turns her paranoia into full-blown panic. Zoe is sure that someone close to her has set her up as the next target.

And now that man on the train—the one smiling at Zoe from across the car—could be more than just a friendly stranger. He could be someone who has deliberately chosen her and is ready to make his next move…
---
What do you think about this review?
Comments
No comments posted.

Registered users may leave comments.
Log in or register now!