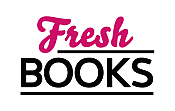 Great new reads in September
"Bittersweet Tale Of Love, Family, Feuds And Happy Endings"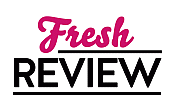 Reviewed by Patricia (Pat) Pascale
Posted June 5, 2017

Women's Fiction Contemporary | Romance
Emma Jo Massey, 21, lives in a trailer with her granny, Tandy Massey, and has a dream. In her small town of Hickory, Texas, everyone knows everyone's business. For three generations, it is common knowledge that the Massey women had children out of wedlock. It is time for Emma Jo to change that. In June when she marries Logan Grady, her best beau since she was 16, she plans the biggest wedding she can afford. She will invite the whole town to witness her marriage to Logan, knowing it will be legitimate. At the Hickory Health Services where she works, a well paying two months assignment comes in.
It is to be an assistant to 82 year old Seth Thomas while he recovers from hip surgery. Great pay to be put toward her dream wedding, and she jumps at the opportunity. Seth, a recluse, lives in a beautiful mansion he built for the supposed love of his life. When the lady calls the wedding off, Seth moves in alone. Logan begs her not to take the job, as does BFF, Diana. Grandmother Tandy demands she not take the job. Emma Jo knows Tandy has always despised two local men, One is Seth Thomas; the other Logan's grandfather, Jesse Grady. Why? Emma Jo has asked her many times but Tandy refuses to discuss the past. Tandy also refuses to accept Logan as kin and has been trying to break them up for many years. Stubborn and determined, Emma Jo heads to the mansion to begin her new job.
The mansion looks like a fairy-tale castle but not a sprig or a flower anywhere. Oma Lynn, the housekeeper and cook for over 20 years, answers the door and tells Emma Jo, "you won't last the day." Meeting Seth, he glares at her with steely blue eyes. He reminds her of Sam Elliot, the film star her grandmother swoons over. What did Seth do to make her hate him all these years? And why does she also loathe and not speak to Logan's grandfather? In time she hopes to discover the cause and put an end to this vendetta.
Seth tells Emma Jo his sister insisted he hire an assistant and when he finds out she is a Massey he becomes upset. It is time to learn what is expected of her as his assistant and he gives her a description of her duties. Seth has a firm routine. Breakfast at 7:30 a.m. sharp, snack, lunch, nap for over an hour, snack, supper at 5 sharp, read newspapers, books, and visit his mother's grave on Sunday. No TV, and only one radio that he listens to for hours on the country station. She has to simply abide by his routine, read newspapers, listen to music and share his meals. She must cook on weekends and always make homemade chicken and dumplings on Sunday, Emma Jo decides to make him like her, make him smile. They are sassy and grumpy together but soon they begin to talk and what happens next is magic.
Emma Jo is a smart, sarcastic, strong, loving heroine. But, it is Seth who stole my heart. I adore his sense of humor, his patience with Emma Jo, and how his life changed from the moment she enters it. What fun is his bucket list, his growing love of Emma Jo, and the drama of his long overdue reunion with Tandy. I loved, loved, loved THE LILAC BOUQUET. A delight about life, love, secrets, country life and new beginnings. It is sometimes sweet, often funny, sometimes sad, but ALWAYS touching. Told simply by Carolyn Brown, it is a bittersweet tale that proves it is never too late to dream, feuds to end and love to soar. 5 stars. Ms. Brown you have a new and loyal fan. Thank you!
SUMMARY
Come hell or high water, Emmy Jo Massey will have a wedding. After three generations of Massey women with children out of wedlock, she wants the whole town of Hickory, Texas, to witness the legitimacy of her union with Logan Grady. But dream weddings aren't cheap. So she accepts a highly lucrative stint as a home health assistant to retired realtor, and town recluse, Seth Thomas—a decision her great-grandmother Tandy is dead-set against.
Seth isn't happy about it, either. The eighty-two-year-old doesn't want a "babysitter"—much less a Massey—something he makes clear when Emmy arrives at his house, an empty mansion built for the woman who broke his heart. But as Emmy stays and the two eventually open up to each other, she learns the reason behind a feud between Seth, Tandy, and Logan's grandfather Jesse Grady that goes back six decades. She also uncovers a secret that forever changes how she sees her past and her future…
---
What do you think about this review?
Comments
1 comment posted.
Re: Bittersweet Tale Of Love, Family, Feuds And Happy Endings

Thanks for the introduction and review. I'm going to be
looking for this book.
(Kathleen Bylsma 5:38pm June 6, 2017)
Registered users may leave comments.
Log in or register now!