"A multi-layered, spellbinding mystery with engaging characters and a drop of romance!"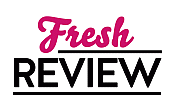 Reviewed by Miranda Owen
Posted June 5, 2017

DEATH IN DARK BLUE is book 2 in Julia Buckley's Writer's Apprentice mystery series. Because this story picks up pretty much where the last one left off, I recommend reading this series in order. Favorite characters from the first book in the series all return for major roles in this installment -- legendary author Camilla Graham, Camilla's collaborator Lena London, Lena's love interest Sam West, and the charming and tenacious Detective Doug Heller. As with the previous book, there are two mysteries in DEATH IN DARK BLUE -- the ongoing mystery surrounding Sam's wife Victoria, and the sudden recent death of Victoria's friend Taylor Brand. Both mysteries kept me guessing until the end and speculating on what way, if any, the two things were connected.
In DEATH IN DARK BLUE, Julia Buckley weaves together elements of cozy mysteries, gothic mystery, and psychological suspense in a very entertaining way. Reporters and librarians play an important role in this story, and each highlight the difference between the two and the way they get information. As Lena and her friends hunt down clues into the whereabouts of Victoria, Lena is unwavering in her support of Sam and her belief in him. For the reader, Sam's absolute guilt or innocence is not totally settled. Julia Buckley leaves enough room for doubt so that it's not totally clear whether something sinister has happened to Victoria, or whether it's more of a GONE GIRL situation. As the mystery surrounding Victoria takes on new overtones and more puzzling facts are revealed, I could completely immerse myself in this fascinating story.
DEATH IN DARK BLUE is a multi-layered, spellbinding mystery with engaging characters, and a drop of romance. Blue Lake has all the charm of a small town, but Julia Buckley expertly drapes a cloak of menace over an otherwise delightful landscape. I hope to see one or two new characters in future books. I can't wait for the next installment of Julia Buckley's Writer's Apprentice mystery series.
SUMMARY
An aspiring suspense author finds herself writing mysteries by day and solving them by night in the second Writer's Apprentice Mystery by the author of A Dark and Stormy Murder and the Undercover Dish Mysteries.
In the quaint town of Blue Lake, Indiana, Lena London is settling into her dream job, but someone is making her life a nightmare…
Things are beginning to go right for Lena. She's got a new job assisting suspense novelist and friend, Camilla Graham. She lives rent-free in Camilla's beautiful, Gothic house. She even has a handsome new boyfriend, Sam West.
After being under attack by the media and his neighbors, Sam has recently been cleared of suspicion for murder. Journalists and townsfolk alike are remorseful, and one blogger would even like to apologize to him in person. But when she's found dead behind Sam's house, Lena must dodge paparazzi as she unravels the many mysteries that threaten to darken the skies of her little town and her newfound love with Sam.
---
What do you think about this review?
Comments
No comments posted.

Registered users may leave comments.
Log in or register now!