"Dark thriller full of unexpected twists and turns"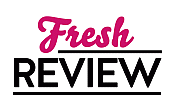 Reviewed by Debbie Wiley
Posted May 28, 2017

Young Adult Suspense | Thriller
Tessa Lowell didn't want to return to Fayette, Pennsylvania, but the imminent death of her father has her flying back to a place she hasn't seen since she was nine years old. Tessa's final memories of Fayette are not pleasant, as she and her childhood best friend, Callie Greenwood, testified in a very public serial killer case. Their friendship didn't survive the trauma and Tessa is reluctantly staying with the Greenwood family once again. Unfortunately, the events of the past are coming back to haunt Tessa and Callie. They will have to unravel what really happened almost ten years ago if they hope to survive.
Tessa is a very likable character, willing to admit both her strengths and her weaknesses. She's a great narrator for the story, as her confusion and guilt over the past events shines through quite clearly. I love that she wants to uncover the truth of what happened that horrible summer. Her relationship with Callie is strained, even shattered, at the beginning of THE DARKEST CORNERS and initially I was quite angry over Callie's attitude towards Tessa. However, Kara Thomas gradually reveals details that made Callie's behavior understandable.
THE DARKEST CORNERS delves into the darkest places in people's hearts. Kara Thomas crafts a tale that is quite horrifying, even more so when you realize the scenarios are frightfully realistic. My only complaint is that we had almost too many twists and turns, almost negating the impact of some of the very clever plot twists Kara Thomas has created.
THE DARKEST CORNERS is dark, twisted, and full of unexpected surprises. And the ending, oh the ending completely shocked me! Kara Thomas takes a serial killer case and turns it completely upside down, throwing at her readers one of the most unusual plot twists I've ever read in a book. I'm still not sure I actually liked the startling disclosures, but boy did they catch me completely off-guard! If you like thrillers full of shocking revelations, then look no further than THE DARKEST CORNERS.
SUMMARY
For fans of Gillian Flynn and Pretty Little Liars, The Darkest Corners is a psychological thriller about the lies little girls tell, and the deadly truths those lies become.
There are secrets around every corner in Fayette, Pennsylvania. Tessa left when she was nine and has been trying ever since not to think about what happened there that last summer.
She and her childhood best friend Callie never talked about what they saw. Not before the trial. And certainly not after.
But ever since she left, Tessa has had questions. Things have never quite added up. And now she has to go back to Fayette—to Wyatt Stokes, sitting on death row; to Lori Cawley, Callie's dead cousin; and to the one other person who may be hiding the truth.
Only the closer Tessa gets to what really happened, the closer she gets to a killer—and this time, it won't be so easy to run away.
---
What do you think about this review?
Comments
No comments posted.

Registered users may leave comments.
Log in or register now!