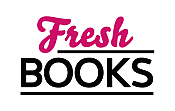 Great new reads in September
"Sassy, silly love in the Catskills"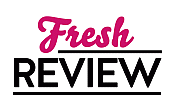 Reviewed by Make Kay
Posted May 22, 2017

Romance Contemporary | Romance Chick-Lit
BUNS is the third in the Hudson Valley series by the effervescent Alice Clayton. The first two books had a relationship between the book title and the hero's occupation. NUTS featured a farmer who gave the heroine walnuts, and CREAM OF THE CROP featured an artisanal cheesemaker. Based on the title of BUNS, I expected out hero to be a baker. Clayton has shaken things up a little for this one, though. The hero runs a family resort hotel that is known for its hot cross buns, served every year at the hotel's fancy Easter dinner.
Alice Clayton writes zany books filled with over-the-top characters and laugh out loud moments. I don't think I would be brave enough to choose a Clayton book for a plane ride if I were feeling particularly introverted that day, because if reading a Clayton book in public, I'm going to get a lot of attention because I'll constantly be cackling madly. That being said, BUNS does not have quite the same level of puns and tongue in cheek dialogue that Clayton's other most recent offering have had, so if you're looking for sheer silly exuberance, start off with the first book in the series.
If you're looking for a solid enemies to lovers trope with big-hearted characters, BUNS is your book. Archie Bryant, the grumpy Catskills hotelier, and Clara Morgan, almost-partner in a Boston branding agency, butt heads from the get-go. When the sexual sparks stars to fly though, hoooo boy! I love how Clara finds not only the romantic love that she didn't know she was looking for, but also the family she's always craved. Their Happily Ever After is highly satisfying. Clayton delivers another fun and funny winner in BUNS.
Learn more about Buns
SUMMARY
The third in the hilarious yet sizzling hot Hudson Valley series from New York Time and USA TODAY bestselling author Alice Clayton.
Clara Morgan is living the dream, if you can call rebranding hotels that are desperate for a new life and running any kind of marathon a dream. Which she does. But the career she loves and the endurance races that keep her adrenaline pumping have kept her too busy to put down any roots. Growing up in foster care, sheís never been able to establish traditions of her own, which may be why sheís fascinated by the rituals that generations-old family resorts are known for. Sheís especially interested in the Bryant Mountain House, and not just for their secret recipe for the yummy, gooey, canít-get-enough-of Hot Cross BunsÖ.
Archie Bryant, the man with the Buns, is fifth generation and one-day-owner of the charming yet run-down Bryant Mountain House in Bailey Falls, New York. Heís determined to save his familyís legacy from the wrecking ball the old-fashioned wayóby gritting his teeth and doing what needs to be done. Thereís no way Archie will be influenced by the new hotel branding expert his father brought in to turn one hundred and fifty years of tradition on its head just to attract a faster, younger, slicker crowd. But when some of Claraís ideas start bringing in new, paying customers, Archie canít deny that she may have just given him a shot at keeping his resort open.
Itís sticky, itís messy, itís sweet, itís Buns.
---
What do you think about this review?
Comments
No comments posted.

Registered users may leave comments.
Log in or register now!