"A thrilling debut"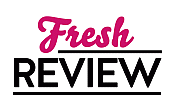 Reviewed by Patricia (Pat) Pascale
Posted May 17, 2017

BEACH LAWYER begins with a prologe finding Robert Worth, 31 (and change), an attorney with the prestigious firm of Fanelli & Pierce, in jail. His turbulent tale begins there and then goes back eight months in time to tell his story.
Robert has been working hard at Fanelli & Pierce for five years and his mentor and good friend Philip Fanelli secretly shared the news with Robert that he would be made a partner in the firm in a few days. It is everything Robert has been working for and when he is called into a client's meeting with Jack Pierce and his associate, Chase Fitzpatrick, it is unusual. What is more unusual and surprising is how cruel and rude both attorneys are to Alison Maxwell, the client. Jack is forcing her to accept a $10,000 final offer on a suit concerning her brother who died of cancer working at a construction company that used asbestos in their building materials.
Alison argues that is not what she was led to expect from Jack. He insults her by telling her that the money will barely cover the firm's legal fees and that her brother's life was not worth much more. She begins to cry and the attorneys ignore her except for Robert, who gets admonished by Jack for treating her like a lady. He orders Robert to prepare the necessary papers to close the case. Jack leaves the conference room with a warning to Alison that she come in at 9 a.m. the next morning to sign the papers. Case over, he is done.
That evening while Robert is working on preparing the papers, he receives a frantic telephone call from Alison begging him to come at once to her apartment. When he arrives she tells him she was sexually attacked by Jack Pierce, she collapses and is hospitalized. A confrontation at the office results in Robert being fired and blackballed, unable to get another position. Around the same time, Gia Martinez the firm's office manager is also fired and tells Robert some things about Jack that may or may not help him get even. BEACH LAWYER is the thriller debut novel from Avery Duff about power, money, greed and sex. His colorful descriptions of the Southern California locale is an added plus along with a primer about legal challenges in this riveting tale of revenge and double-crosses. It is a challenge between a good lawyer versus an evil lawyer and their battle. It Is a roller coaster ride with twists and turns and unexpected happenings with characters that you think you know but discover you do not.
Robert is a hero who is honest and trying to do his best against a villain who is rotten to his core. Jack is easy to hate, while it is easy to root for Robert. I did not care for his taste in women and did not care for Gia or Alison. Great read, and I hope there is a sequel to discover what the Beach Lawyer will do next.
SUMMARY
After five grueling years, Robert Worth is just days away from making partner at a powerful Santa Monica law firm. When a client confides in him that senior partner Jack Pierce sexually assaulted her, Robert breaks two of his mentorís cardinal rules: Never let yourself get emotional about clients. And never make an enemy of Jack Pierce.
Robert crosses Pierce and is fired on the spot, losing not only his job but also his reputation. Advised to go quietly, Robert vows revenge against the ruthless man who betrayed him. But his investigation uncovers a twisted shadow world of sex, infidelity, and deception, where nothing is as it seems and no one can be trusted. Only one thing is clear: Pierce will go the limit to keep his secrets.
This straight shooter will need to use every angle if he hopes to win. But could victory come at too high a price?
---
What do you think about this review?
Comments
No comments posted.

Registered users may leave comments.
Log in or register now!