"It seemed like the perfect virus...."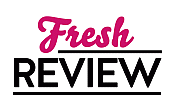 Reviewed by Debbie Wiley
Posted May 17, 2017

Felecia "Trisk" Cambri is determined to continue her work as a geneticist rather than falling back on the security work normally pursued by her people. As a dark elf, Trisk has experienced her share of discrimination and none so much as by fellow graduate Trenton "Kal" Kalamack. Unfortunately, things are about to go very wrong for both Trisk and Kal as these two rivals are now being blamed for a plague that could destroy humans and Inderlanders alike.
Kim Harrison's The Hollows is one of my favorite series so I couldn't resist reading the prequel to how it all began. You don't have to be familiar with any of the characters or situations in The Hollows series to appreciate THE TURN. Those who have already read the series know how THE TURN will end but the journey itself is definitely one worth taking!
THE TURN starts off slowly as Kim Harrison introduces us to the rivalry between Kal and Trisk. In fact, I hated Kal throughout THE TURN as his deviousness is nothing short of nasty. Surprisingly, however, I didn't like Trisk all that much either. I'm normally a fan of the underdog but Trisk's impulsivity frustrated me throughout THE TURN.
However, THE TURN does have some very likable characters, particularly Orchid and Dr. Daniel Drake. I love Orchid- but then, who doesn't love pixies? Orchid may be tiny in physical stature but her heart is clearly in the right place. I hope we see more prequels in the series if only so I can visit with Orchid more, particularly since I want to see how her story ends. And Daniel... who can't help but love him and his courage when facing the Inderlanders.
THE TURN is an intriguing, albeit slightly uneven, prequel to a well-loved series. Despite a slow start, THE TURN kicks things up a notch once the plague starts and you'll want to keep the pages turning quickly to see what happens next. Readers get to meet a whole new host of characters while seeing other characters, such as Algaliarept, Quen, and Piscary. And let's not forget that we have pixies, which are always the most endearing part of any book in The Hollows series!
Learn more about The Turn
SUMMARY
#1 New York Times bestselling author Kim Harrison returns to her beloved Hollows series with The Turn, the official prequel to the series that will introduce you to a whole new side of Rachel Morgan's world as they've never seen it before!
Can science save us when all else fails?
Trisk and her hated rival, Kal, have the same goal: save their species from extinction.
But death comes in the guise of hope when a genetically modified tomato created to feed the world combines with the government's new tactical virus, giving it an unexpected host and a mode of transport. Plague rises, giving the paranormal species the choice to stay hidden and allow humanity to die, or to show themselves in a bid to save them.
Under accusations of scientific misconduct, Trisk and Kal flee across a plague-torn United States to convince leaders of the major paranormal species to save their supposedly weaker kin, but not everyone thinks humanity should be saved, and Trisk fights the prejudices of two societies to prove that not only does humanity have something to offer, but that long-accepted beliefs against women, dark magic, and humanity itself can turn to understanding; that when people are at their worst that the best show their true strength, and that love can hold the world together as a new balance is found.
---
What do you think about this review?
Comments
No comments posted.

Registered users may leave comments.
Log in or register now!