"Charming combination of murder, yoga, and yummy recipes"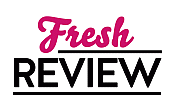 Reviewed by Debbie Wiley
Posted May 17, 2017

Returning to her childhood home and opening a yoga center was supposed to be relaxing for Keeley Carpenter. Instead, she finds herself embroiled in her second murder investigation despite her boyfriend, Constable Ben Taylor's, objections. Her high school nemesis, Raquel Philips, is the primary suspect in the murder investigation and has begged Keeley for help. Meanwhile, Keeley's mother is in town. Can Keeley maintain her calm while her world is in chaos?
A DEATH AT THE YOGA CAFÉ is the second book in the Keeley Carpenter series. A DEATH AT THE YOGA CAFÉ delves into some sticky emotional conundrums for Keeley and I wish I had read the earlier book, DOWNWARD FACING DEATH, first to have a better grasp of the relationships. Michelle Kelly does a marvelous job at bringing the reader up to speed but I suspect the emotional impact of A DEATH AT THE YOGA CAFÉ would have been greater had I already been familiar with the characters and their relationships.
However, I love the setting of A DEATH AT THE YOGA CAFÉ! The Yoga Café's unique and welcoming atmosphere makes me want to step into the pages and enjoy a vegetarian meal (or perhaps that yummy Summer Fruit Smoothie, recipe included at the end). The characters themselves add to the charm of the Yoga Café and I love the inclusion of the art festival in the town.
A DEATH AT THE YOGA CAFÉ is an enjoyable mystery and the Keeley Carpenter series is one I want to visit with a bit more in the future. Descriptions of yoga poses (along with their contraindications) and delicious sounding recipes and foods are interspersed throughout the storyline. I look forward to seeing what happens next in Michelle Kelly's charming cozy mystery series!
SUMMARY
Keeley Carpenter has found her center. After returning to Befrey, the traditional English village she called home ten years ago, she's opened her dream yoga café, which doubles as both a yoga studio and a delicious vegetarian café. Even better, Keeley is dating handsome Detective Ben Taylor, and things are beginning to look serious.
Too bad things never seem to run smoothly for long. Eager to get involved with the local community, Keeley sets up a booth at the annual Belfrey Arts Festival, along with her nemesis, fellow small business owner Raquel. Preparing herself to play nice, she's shocked when Raquel's boyfriend, Town Mayor Gerald, is found dead after a public spat. Despite Ben's strict warnings to stay out of it, Keeley isn't going to let an innocent woman take the blame for the murder—even if it is glamorous, spoiled Raquel.
Now Keeley must balance a precarious murder investigation with the demands of her growing business and now-strained relationship. But when the killer takes a personal interest in Keeley, can she find the culprit before she gets bent out of shape? Charming and delicious, Michelle Kelly's A Death at the Yoga Cafe features recipes from Keeley's café and is perfect for fans of cozy mystery lovers everywhere!
---
What do you think about this review?
Comments
No comments posted.

Registered users may leave comments.
Log in or register now!